BBB Accredited Business Login
Go to bbb.org/greatwestpacific/login. Enter your email address and password to start taking advantage of all your BBB Accreditation benefits.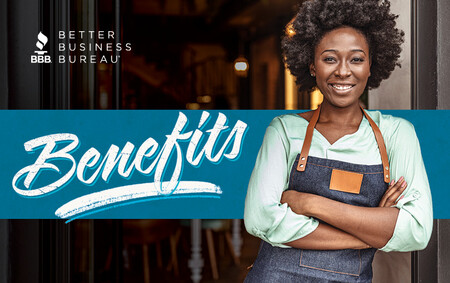 Benefits Webinar
Join us for these informative webinars and learn about the resources, services and programs that you now have available to help grow your business and connect you with customers in your community.
Manage Your BBB Accreditation
Once you login you will be able to Enhance your Accredited Business Profile, access what you need to help promote your Accreditation, utilize Services provided exclusively to Accredited Businesses and handle all your account information.
Update your business information
Personalize your business listing
Install the dynamic BBB seal to your website
Claim your customer reviews
Manage your quotes
View your BBB stats
Respond to complaints
Respond to customer reviews
Access the BBB Online store
and much more!