The Torch Awards application allows you to save as you go.
When you click the save button on the bottom right of the application, there is a dialog box that asks for your email. Once you enter it, the form will email you a link to your application file so that you can come back to it when you're ready!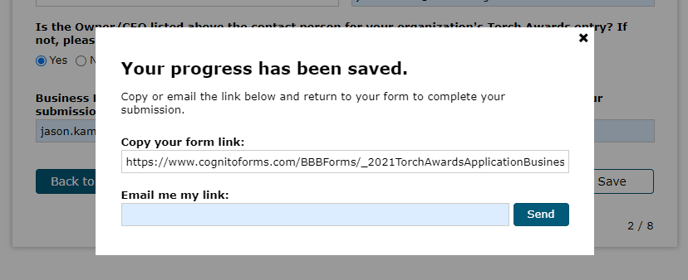 Visit trust-bbb.org/torchawards to start the application.