Owning and operating a small
business takes a lot of effort. From pulling together enough capital to keep
the doors open to wearing dozens of hats without significant support, there's a
lot of responsibility resting on your shoulders.
You've probably heard most of
the conventional small business wisdom, like mastering search engine
optimization and running compelling sales to boost revenue, but there's a lot
more to know about ensuring that your business succeeds than building a great
website. Here are 12 lesser-known tips to use for success in your corporate
endeavors.
Keep Your Boots on the Ground
When you're running a
business, it's easy to find yourself away from the front desk or skipping out
on service calls in favor of handling back office tasks, like recruiting,
marketing, accounting, or even small duties things like paying invoices or
arranging for deliveries. While this is normal and natural — in time, your
employees are able to take care of many of the customer interactions — it's
important to remember where you started. When you're out in the field instead
of in your office, you'll have a much better perspective of your company.
Instead of watching your
business operate from afar, keep boots on the ground. This means occasionally
manning the cash register, going out on service calls, and getting your hands
dirty in the same way you did when you were just getting started. By continuing
to stay engaged in day-to-day operations, you can be sure your products and
services are of the caliber and quality you desire while reigniting your
passion for your business.
Partner With Freelancers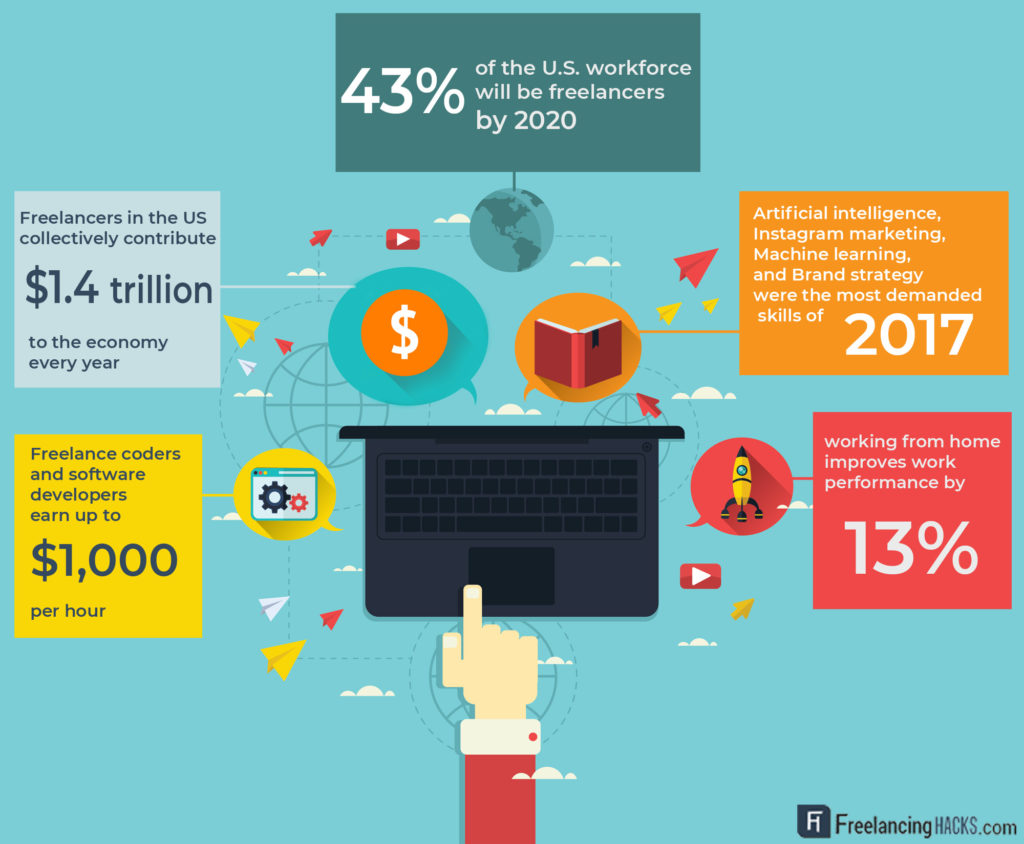 As your small business grows,
you likely won't be able to do it all alone. This is often an exciting step in
your growth trajectory, but it's not always easy to find good talent — or
afford them.
When an extra set of hands on
deck could make a difference but it's not in your budget, consider partnering
with freelancers instead of hiring employees who will require salaries and
benefits. Freelancers offer numerous benefits to companies of all sizes and in
all industries, providing a budget-friendly way to access part-time experts
across countless fields, from accounting to marketing. If you don't necessarily
have enough work for one full time person or are considering hiring an
assistant to serve as a jack-of-all-trades, a freelancer — or several
freelancers, depending on your needs — can be a great way to fill in the gap.
With a few hours a week of input, you can free yourself up to handle more
pressing tasks without compromising quality.
Don't Be Afraid of Finance
Words like finance, budget,
audit, and ledger are often daunting to those who don't have a finance
background. Even if you have an accountant, financial analyst, or another
person handling the numbers aspect of your business, it's important for you to
know the ins and outs as well. With at least some background in finance basics,
like profit and loss statements, balance sheets, and statements of cash flow,
it's possible to catch troubling trends in time to make positive changes.
If you don't have time to go
back to school, that's okay — there are lots of ways to learn. From online
courses to textbooks available at your local library, there are plenty of
resources available so that you can gain a solid understanding of the
fundamentals of finance.
Make Relationships a Priority
When you're in the depths of
ensuring your business is functioning properly, it's easy to find yourself with
blinders on. However, it's important to look past the balance sheet from time
to time to keep your focus on the other elements of business that matter.
Bringing in revenue may be
your priority, but there are other primary concerns to keep in mind. The people
you connect with can be a serious asset, so take time to develop the
relationships you make in the course of doing business. This can extend to
anyone, from your consistent customer who can provide valuable word-of-mouth
marketing to the great vendor you met at your last tradeshow.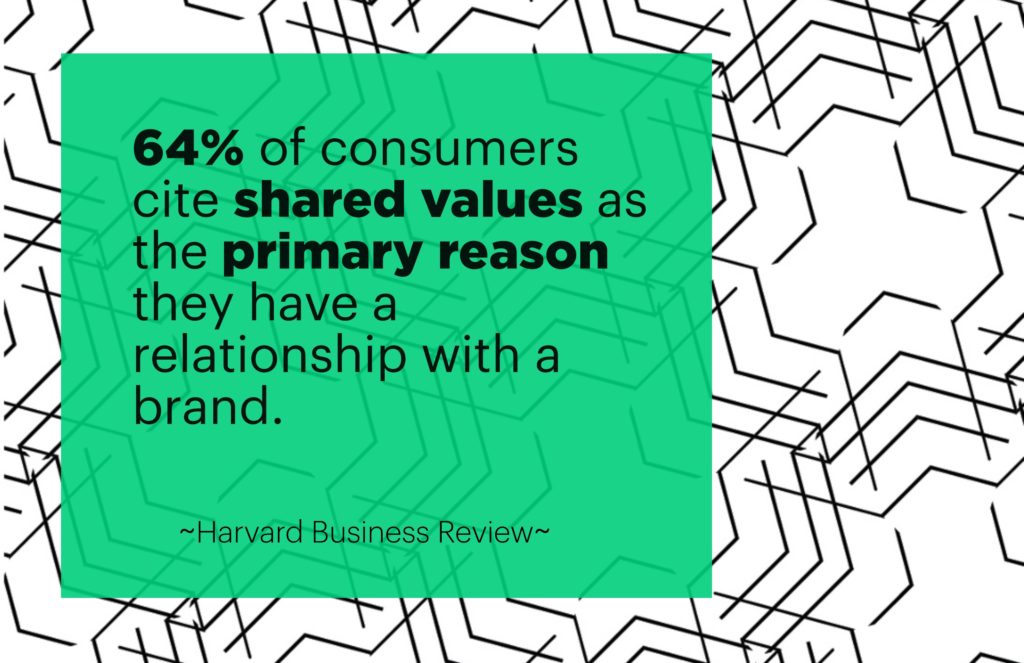 In business, you never know
when you're going to need help. When you have a wide network, you're in a far
better position to find support when you need it than if you sacrifice
relationships in the name of money.
Invest in Research and Development
No company offers the same
products or service packages forever. If you're considering a change, either
now or down the road, you need to keep in mind the advantages of an investment
in research and development.
R&D isn't a formality — it
should be a key step in your operations. Encompassing everything from production
expenses to market research, investing in R&D means preparing yourself for
the future with the best tools possible. There are numerous ways to approach
research and development, so be sure you know the norms for your industry,
whether you're testing new services or brainstorming new products. Regardless
of where you stand, nothing should ever go to market without at least some
support that indicates you have a good idea in front of you, and why. With the
right research behind you, you can increase confidence levels in what you have
to offer.
Don't Fall for Sunk Cost Fallacy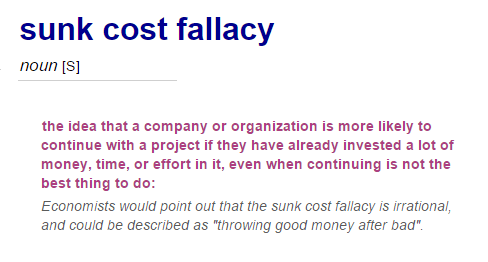 Sunk cost fallacy refers to a
commitment to a failing idea or concept simply because you feel that you have
already invested too much time, money, or energy to go back. It's a primary
cause for failure across all kinds of businesses regardless of size, due to the
challenges in future decision making following an already poor decision. There
is an inclination to believe that with enough money or effort any sinking ship
can be righted. This keeps too many bad ideas moving forward, and that's a
problem. For example, some companies persevere with a new product that
customers don't like, believing that additional promotions, social media
campaigns, or even costly TV ads might boost popularity. Even when it is clear
that the product isn't going to succeed, a desire to keep from seeing R&D
and production dollars wasted can keep business owners following a bad road.
If you made changes to your
business only to see revenues drop, the answer might be more marketing — but it
also might be time to accept that you've made a mistake and the only solution
is to go back to the drawing board. Being humble is a part of getting ahead in
business, and when you don't have a lot of capital to spare, moving forward
accordingly can increase your chances of long-term success.
Do Your Homework
Homework isn't just for school
— it's for business, too.
Homework in a business context
doesn't look quite like the problem sets you get in high school; instead, it
simply means staying on top of everything from general economic information to
reading publications for your industry. This can mean picking up a subscription
to The Wall Street Journal, browsing industry-specific blogs, and making
sure you're up to date on any kind of legislation that could potentially have
an impact on the ways in which your company works. When you're actively engaged
in market news on a day-to-day basis, it's more likely that you will see any
important announcements or regulatory changes, including changes to the law,
updates to the tax code, or other compliance matters you'll need to manage to
keep your business above board.
Keep an Eye on Competitors
Very few businesses exist in a
vacuum or operate in a space in which there are no competitors. Even if you
think your business model is completely new, novel, and innovative, there's
probably someone out there looking to infringe on your share of the market. In
general, it's best to stick to your own ideas and play to your strengths, but
that doesn't mean you shouldn't have an idea of what the competition is doing.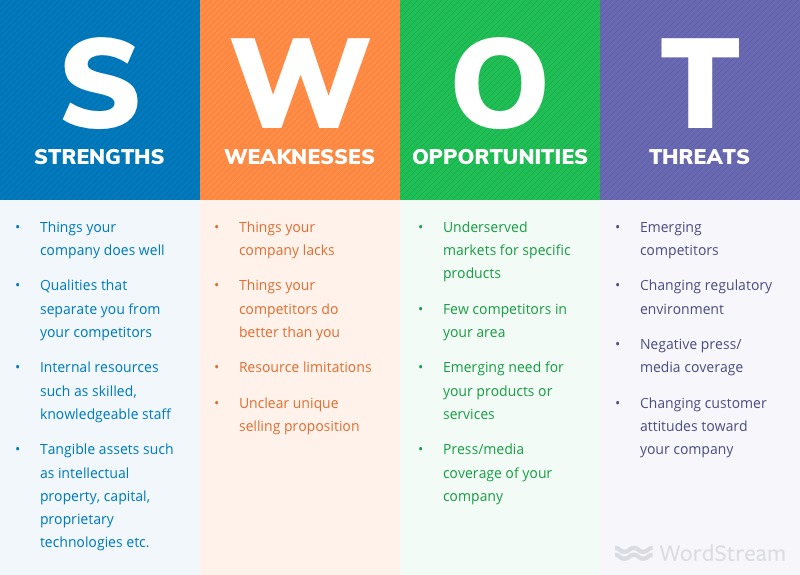 Competitor analysis can come
in many different forms, ranging from pricing to marketing strategies. If, for
example, your competitor can offer a similar product at a reduced price point
and your sales have been suffering, it may be logical to do a little extra
research to ensure your higher price point isn't driving business to your
competition. This doesn't have to be a regular thing — once a quarter or so
will suffice if you are short on time — but in order to make sure you're
offering the best deals on the market, you need to know what else is out there
and how it compares to you.
Learn the Science Behind Hashtags (and Other Social
Trends)
Hashtags, Tweets, tags, and
DMs — what does it all mean and how does it apply to you? All small business
owners know the power of social media, but many of the little details and
recent trends go beyond the purview of basic tasks. Hashtags, for example,
aren't just meant to restate what your caption says. Instead, these tools link
topics and tags across social media sites to increase visibility. As such,
hashtag keyword research is highly encouraged for those who plan to use hashtags
to ensure the words and phrases in use aren't random and meaningless.
As social media evolves, it's
important to both understand the more nuanced functionality of all major sites
as well as the development of new opportunities. For example, the platform
TikTok has gained a lot of recent attention, offering short-form mobile videos
that individuals can use to show off fun moments in life or brands can employ
for marketing messages. Keeping up to date with these sorts of changes in the
marketplace can make it easier for your business to stay ahead.
Take Ownership of Your Decisions
As a business owner, you make
plenty of choices, from small aesthetic switches to your store layout to major
choices about investments in new products or services. In some cases, making
these kinds of decisions can be daunting and overwhelming, and it often leads
to choices made in haste, particularly in the early days. However, whether you
make the right call or the wrong one, it's important to stand behind your
choices with confidence.
Confidence matters in all
aspects of business, and when you carry yourself with confidence, others will
see it in you as well — and that includes your investors, employees, and
customers. Always be able to defend your choices and never make excuses for the
business decisions you've come to make. Yes, you may need to rethink things if
the outcome isn't as you desired, but that's a part of business, and not a
personal failing.
Never Stop Learning
Think you know everything
there is to know about your business? It's not always easy to admit, but in
reality, you almost certainly do not. Every industry, from air conditioning
repair to handcrafted jewelry, is full of information that goes far beyond the
awareness of a single business owner, and the only way to keep your knowledge
and motivation on an upward trajectory is to embrace the learning process.
You likely don't have a lot of
time to devote to something big like a university program, but everything from
industry trade shows and conferences to online classes can help you learn more
about the ins and outs of others operating in your space. Even if your small
business is specific to your geographical locale, this doesn't mean you can't
learn from others in different markets or who operate across a wider area.
Ask for Help
Everyone needs help from time
to time. No one knows everything, and sometimes, challenges come up that can't
be overcome alone. When this happens, don't double-down and attempt to make
calls solo. Instead, ask for the help
you need. Reach out to business connections, members of your network,
professional consultants, or even friends and family for support if necessary.
It's not weak to need a little support, and understanding when an extra set of
hands is needed can be the difference between success and failure.
Nothing is guaranteed in
business. However, when you take advantage of all of the advice possible,
including these lesser-known tips, you can do everything possible to set
yourself up for success.