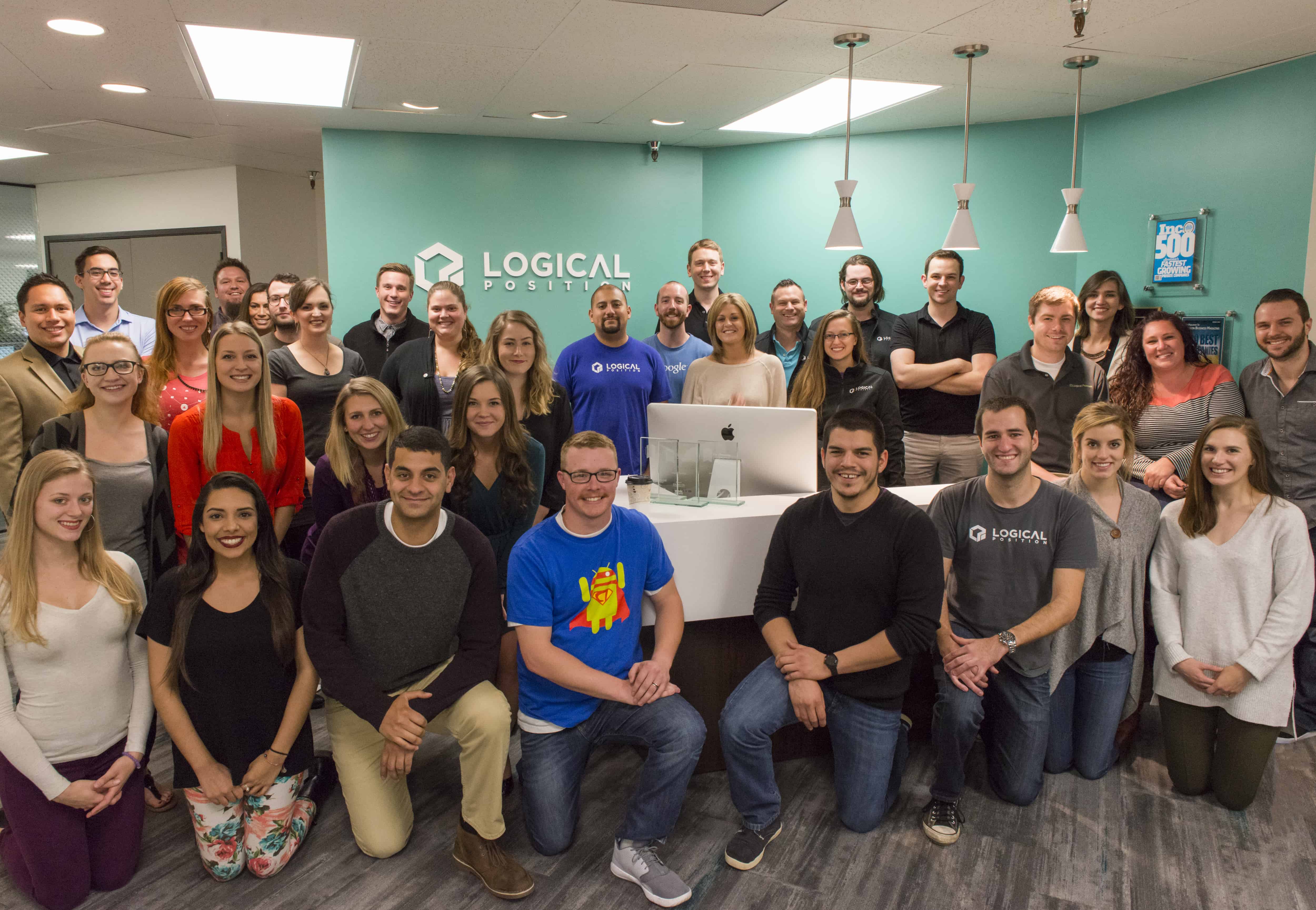 They say to never mix business and family, but don't tell that to the founders of Oregon's own Logical Position. What started with just three employees in a single modest office, has blossomed into an award-winning business with more than 400 staff members spanning multiple offices in seven different states.
Founder and Co-CEO Michael Weinhouse still remembers the nerves from his first day, but says it was clear right away that they were on to something.
"We sold our first client that day. We were off to the races on day one," Weinhouse said from his office in Lake Oswego.
Logical Position is a Better Business Bureau Accredited Business and 2018 Torch Award for Ethics finalist. Started in 2010, Weinhouse and his brother-in-law came up with the idea after comparing their experiences at different agencies. Weinhouse worked with small businesses, selling them digital ads. His brother-in-law did similar work, but with much larger businesses like Nike and Columbia. That's when they realized something was missing.
"The idea for Logical Position was a company that could work with small business but give them the services that typically only a large company would receive," Weinhouse explained.
So Weinhouse launched the business in partnership with a different brother-in-law, John Ganey. Ganey was working in the restaurant business at the time. Both men brought their differing backgrounds and skill sets to the job.
Logical Position now works with businesses large and small. They offer Paid Search Management— the ads you see on sites like Google, Bing or Facebook—, Search Engine Optimization and they even build entire websites for their clients.
Weinhouse sought BBB Accreditation shortly after they formed the company. He says there can be some bad actors in his industry, and the BBB Seal helps him establish trust with his clients and partners.
"We are managing the finances, or a big portion of the finances, for our businesses. Also, there are a lot of competitors in our industry, and a lot of them don't necessarily have the client's best interest in mind as much as I feel like we do," Weinhouse said. "So, I think it's important using BBB to differentiate ourselves from competitors and to establish trust. We are working with people in all parts of the country that have never met us so it's important we have that credibility."
Since their formation in 2010, Logical Position has racked up some impressive hardware. They were named Microsoft Bing 2018 Partner of the Year, they are a Premier Partner for Google, and were selected by Inc. Magazine as one of the Best Workplaces in America for 2017.
Weinhouse says they've earned those accolades thanks in large part to their strong culture and dedication to their employees. He says they've always focused on treating their staff like family, and will maintain that core value no matter how big they get. After all, they wouldn't be where they are today if they hadn't taken a risk, and mixed a little family with a lot of business.