On Wednesday, we offered the first 25 ways to creatively promote your small business. See below for the remaining 25.
Consider a Groupon. Many potential customers are on a budget. Consider offering a Groupon for your business, and you can take advantage of that website's massive marketing reach. You can use a Groupon to move inventory that hasn't been selling or to preview a new product or service, to see if it's something that your regular customers will like.
Make sure your Google Maps presence is accurate. People often look for businesses on their mobile devices while out and about. Ensure that your location is accurate and you have the right website listed on Google so your customers can find you and your current offerings.
Start a Google Ads campaign. Sponsored ads on Google can get you to the top of search results over and above even the most optimized website. Although your business is listed as a paid ad, you'll still be one of the first results clients see.
Enroll in local search marketing. People often research online before choosing to visit a brick and mortar shop. Make sure you're listed in the "businesses near me" on search engines and map apps for smartphones. Being part of local searches gets you in front of customers while they're out and ready to buy.
Create a rewards program. Offer a discount once a customer reaches a spending threshold. Many people prefer to shop where they receive incentives for doing so, and you'll earn more regular customers. For those that offer a service instead of goods, consider offering a freebie or discount after so many sessions or consultations. However, do your homework and make sure that your discounts work well with your business model so you can still drive a profit.
Have a customer satisfaction survey. Many people enjoy leaving feedback — it makes them feel more engaged with your brand. You may also discover what works and what doesn't, which can give you important information to make your business better. Offering a small incentive, like a discount, may enable you to have more surveys completed.
Focus on the holidays. Depending on your business, you may be able to take advantage of different holidays throughout the year. Christmas, Mother's Day, and Valentine's Day can all promote gift-giving.
Explore "non-holidays" too. There are other times of the year that may boost sales. Teacher gifts, for instance, at Christmastime and at the end of the school year may be something you promote. Or you may choose to offer a discount for those finishing their taxes — some people may receive a refund and want to spend that windfall.
Celebrate birthdays. For those on your email list, offer special deals on their birthday. People enjoy feeling appreciated on their big day — a free appetizer, discount on products, or a service upgrade are all appreciated.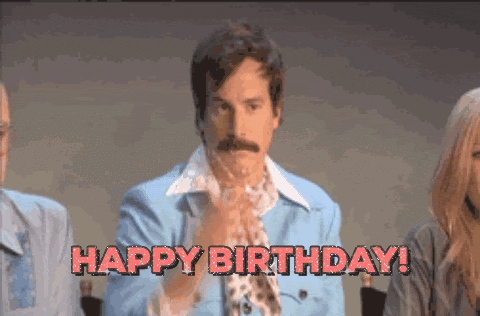 Donate branded prizes to local fundraisers. You'll be able to get involved in your community, help a good cause, and add visibility for your business. By donating branded merchandise, you can have free advertising, too.
Become a mentor. For those that provide professional services, such as legal advice, financial planning, or repairs to cars or homes, you have the opportunity to encourage young professionals. Become involved in your local college's mentor program, or offer those in trade school internships to gain experience.
Create press releases. If you recently won an award, plan to launch a new product, or have another type of recognition or accomplishment, write a press release and send it to your local news organizations. If you aren't handy with a pen, employ a professional to write a release for you.
Hire a sales coach. Although you may be an expert in your niche business, there may be ways to up your sales game. Some people find selling difficult, worried that they come off pushy. With a professional sales coach, you can learn natural techniques that will help you close more deals.
Weigh in on industry trending topics. By participating in on relevant conversations, you'll have the opportunity to establish yourself as an expert in your field and gain exposure to new customers.
Show versus tell. Develop a company Instagram account that showcases new products, menu items, or other ways to show potential customers what you're doing.
Spring clean your data. If your customer information is outdated, you may be marketing in the wrong direction. Use Google analytics — and keep it current — to see who's buying from you or employing your services for a more targeted marketing approach.
Repurpose your blog content. Have different types of content that range from infographics, videos, gifs, and memes to engage with your audience.
Ensure that your website is mobile friendly. Most people browse the Internet on their phones or tablets. If your website isn't optimized for mobile users, you run the risk of looking unprofessional. Worse, you may prove unnavigable for users, which can mean that you lose potential sales.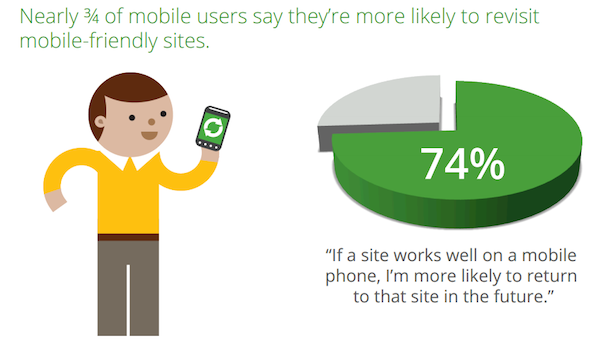 Have CTAs with urgency. Your marketing materials have more impact when your calls-to-action have a sense of urgency. Limited quantities or a deadline for redemption make people act faster than open-ended offers.
Automate. Automating certain tasks, such as quantifying Internet leads and sending out email blasts or social media updates, can leave you with more time to grow your business. These passive marketing techniques can grow your business while taking a load off your plate.
Develop industry partnerships. Work with your industry organizations, such as professional associations or other affiliations. You'll have the chance to meet and exchange ideas, as well as get your name out there.
Update your business card. Although the digital world makes it easier than ever to share your contact information, never underestimate the importance of a well-designed business card. You can also consider a brochure business card that folds up to the standard 3.5" x 4" but can provide much more information.
Create your own infographics. You may have certain milestones that show the success of your business. Use a professional service to create an infographic that you can share on social media or make a part of your regular marketing materials. You can even create your own with free software.
Build your LinkedIn profile. The most recognized professional networking site can be a goldmine for professional services like legal firms and financial services. Ensure that your LinkedIn profile is up to date, and use it to reach out to new clients.
Send handwritten postcards. For new customers that join your mailing list, send a personalized, handwritten postcard with a special discount or a simple thank you. Although most marketing is online, old-fashioned mail goes a long way to earning customer loyalty.
As with anything in business, the importance of tracking and measuring all of your initiatives is the best way to understand what's working and what's not. The collection of data behind these initiatives is what will aid decision making to help with the increase of leads and sales in the future.