Better Business Bureau spent some of the first quarter of 2021 taking inventory of issues and challenges consumers faced last year. What our review revealed can be summed up fairly simply: Shoppers had a hard time.
Nationally, throughout 2020, consumers filed more than 80,000 complaints and submitted upwards of 40,000 reviews about businesses they interacted within the marketplace. On top of that, more than 46,000 reports were posted to our BBB Scam Tracker tool.
We don't want a repeat of this year, so we're spotlighting a few easy-to-use resources to help shoppers become smarter, more secure. Here are five tools and tips to better inform your purchasing decisions.
This daily email sent by the United States Postal Service lets you preview your incoming mail. You'll see scanned photos of what to expect in your mailbox on or before the day it arrives. This is a great tool to keep an eye out for mail theft, which often leads to identity theft. You can sign up to preview your mail here.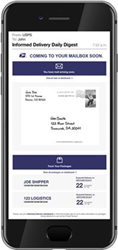 2. Have you been "pwned"?
Check out the website haveibeenpwned.com to find out if your email address or password has been discovered in a data breach. The website will let you know:
The number of data breaches potentially impacting your online information.
Websites that have been breached.
The types of information targeted or taken in each identified breach.



3. Who's behind the blue check mark?
Did you get an alert that a celebrity was giving away money, a car, or some other cool prize on Facebook? Scam artists are notorious for posing as well-known companies or individuals to entice users to sign up for these too-good-to-be-true sweepstakes. The reality each is a con to get your information.
Here's how to check the legitimacy of a Facebook page:
On the Facebook page, scroll down to "Page Transparency" and click "See All." Sometimes this is also located under the "About" tab.
Check the "Page History." Has the name changed recently? When was the page created? If the history seems off, that raises a red flag.
You can also see the primary locations of the people who manage the page and information on the ads the page is running.



4. Look closer at product reviews.
Tools like reviewmeta.com and fakespot.com analyze online customer reviews of products to let you know if they are legitimate. Copy and paste a link to the product you're considering in your browser to find a summary of their analysis.

5. How legit is that link?:
These days, anyone can set up a website, add a few photos and start taking product orders. Con artists use this access to scam consumers every day. A staggering 80.5% of consumers who reported an online purchase scam last year ultimately lost money.
Bypass the scammers and verify the legitimacy of a website using these tools:
Securi's SiteCheck scanner lets you know the safety level of a website.
Whois.com allows you look up domain information like when the site was registered and by who.
Archive.org has a "Way Back Machine" that lets you view web pages and how they've changed over time.


6. Check a business' reputation:
One of the best things smart consumers do is research before they do business with a company. That means looking into their reputation, learning what other customers have said and reading their response to any complaints they may have. You can do this online at bbb.org.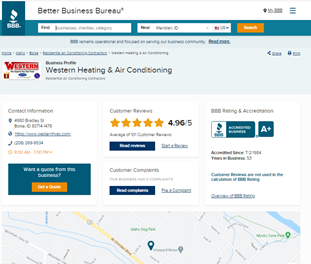 It's important to note that BBB is not affiliated or sponsored by any of the tools or sites listed above. Being a smart consumer means reading user agreements and privacy policies before entering any personal information, including those associated with tools meant to help become a smarter shopper.
Better consumers do their research. Relying on the right resources can help keep you informed.