Authenticity is the latest buzzword for businesses seeking a deeper connection with their customers. Younger generations, especially Millennials, want authentic connections and transparent corporate practices with the brands and small businesses they select. Most people choose to do business with agencies they trust, whether it's buying a car or a sandwich. As a small business owner, building trust with your customers is essential to standing out from your competition.
Engage on Social Media
If you don't have a company Facebook account, you may be missing out on engaging with a large audience. You'll broaden your reach even more if you can incorporate Instagram or Twitter — or both — into your company's social media profile.
Use Instagram to tell a story with photos or short behind-the-scenes videos of your operation. Twitter engages your customer base in a different manner — short and sweet. Tweeting new promotions adds energy and excitement to your brand and gives you a casual way to engage with your customers. Facebook has targeted ads that you can place based on data collected from your website's customer analytics as well as the space for longer posts or multiple pictures in an album. A combination of each can highlight your small business in different ways.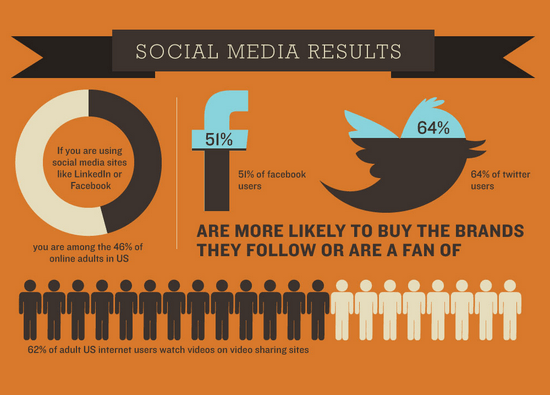 Most of your younger customer base has at least one social media account; most have several. It's not unusual for customers to like your page and follow you online, as well as tag you in the posts that they make using your products. They may even post comments or complaints about their experience with you on your social media pages, and it's important that you engage professionally, yet with personality, to user comments.
If you don't have time or aren't social media savvy, consider hiring a service to manage your social media. These companies will work with you to develop your brand's "voice" and interact with customers on your behalf.
Hire a Branding Agency to Tell Your Story
Many branding agencies bundle a host of services, including building an identifiable brand personality, constructing and designing your website, creating logos and traditional print advertising, and curating fresh web content to rank high on search engine queries. They can also manage your social media by interacting with clients on your behalf and posting scheduled photos, tweets and other news about your company.
Branding agencies help launch new start-ups, refresh a tired business or execute a specific advertising campaign. Telling your story through branding is your opportunity to share your passion with new customers and invite existing customers to get to know you better.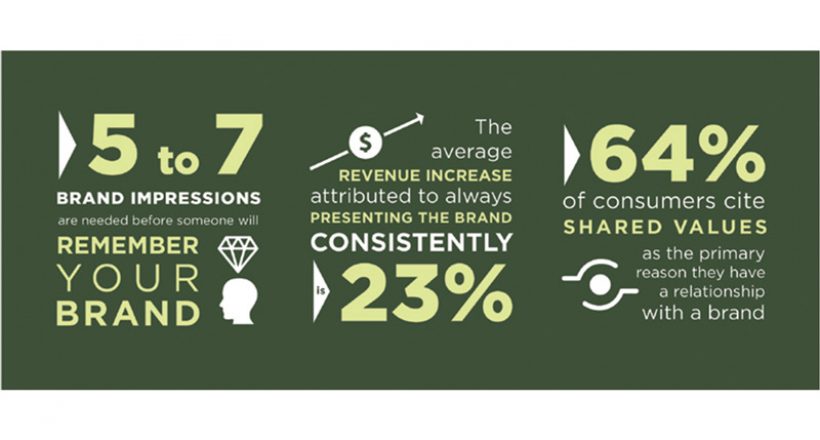 Understanding more about why you chose to start your business, any local suppliers you use, or the history of your service all lend an authentic depth to your business, and that's something that resonates with customers who seek out local businesses.
Utilize CRM Software to Better Manage Your Customers
CRM stands for customer relationship management, and just as it sounds, it's a system for managing client interactions – most often through software. It's an easy way to save your customers' profiles and track their purchases through your point of sales (POS) software. You can create an entire profile that includes their contact information and purchase history to enhance personalized service. If you're launching a new product, you can use the data from your CRM to determine which customers would be interested based on their purchase history and invite them to a VIP sneak peek or give a special discount for the new item.
CRM software also typically has fields to enter notes about your customers, including any service recovery discounts, special preferences that they have, or anything else that your employees should know to enhance customer interaction. This may be especially helpful for small businesses that provide services. For example, a salon owner may make a note that Mrs. Jones prefers a certain stylist or a legal firm may note that one client resonates better with a particular attorney or paralegal.
With all the different ways that your customers interact with your brand, from social media through your website, in person and via email, customer interactions get more complicated than they were even 20 years ago. Having customized software to help you consolidate all of your clients' information into one easily accessed site can help you create a better picture of what each customer likes. Building these relationships with your customers adds to your brand's authenticity.
Deliver Consistent Quality
If you aren't delivering consistently high-quality goods or services, then you won't gain the loyal customers that are the lifeblood of a successful small business. To win and maintain a thriving customer base, you need to deliver consistent quality, not hit-and-miss service. Customers trust you when they know they'll get the same product or service each time they patronize your establishment or visit your website.
The key to consistent quality is training your staff to follow your procedures the same way each time, whether it's assembling goods or executing services for your clients. As a small business owner, it's easy to achieve consistent quality when you have written best practices, procedures to serve your customers that are easy to follow and have measurable, specific metrics to determine when you've produced a quality product — and when you haven't.
Transparency is essential to building trust with your clients, especially if you're a service-based business. While some clients may be content with your listed services, others may expect more, including things that you simply cannot give them no matter how hard you try. Managing your customers' expectations is key to developing trust with you, the business owner. If you know you can't deliver what a customer wants and say you can, then you'll set them up for disappointment. Produce what you reliably know you can and add additional lines of products or services slowly to deliver the same positive experience your loyal customers have come to expect.
Keep Your Promises
Keeping the lines of communication open between you and your clients is essential. When you understand what they want and are able to clearly convey what you can deliver, you'll be able to keep the promises you make. Over-promising to a client is a mistake many new entrepreneurs make, feeling as though they must say yes just to land the sale. However, if you've promised something beyond your scope of ability, then you've set the customer up for disappointment and yourself up for failure.
When you quote a price, honor that price. If you've given an estimated time frame for completion, make sure you hit your deadlines and any phase checkpoints in between. When you're working on a long or complicated project for a client, it's critical to keep the lines of communication open and addresses any issues that arise as they happen. When you're able to keep your clients in the loop and give them honest updates, you're operating with transparency and building trust.
Cultivate a Strong Web Presence
Your web presence is essential. In fact, if you aren't online, you might as well be invisible. Over 80 percent of shoppers browse online before making a purchasing decision, even those who end up buying from brick-and-mortar stores versus e-commerce. Without a webpage for your business, you're missing out on a large chunk of your market, no matter how enticing your physical shop may be. A well-constructed website lends authenticity to your business and invites your customers to explore, further legitimizing you as a company and presenting you as an authority in your field.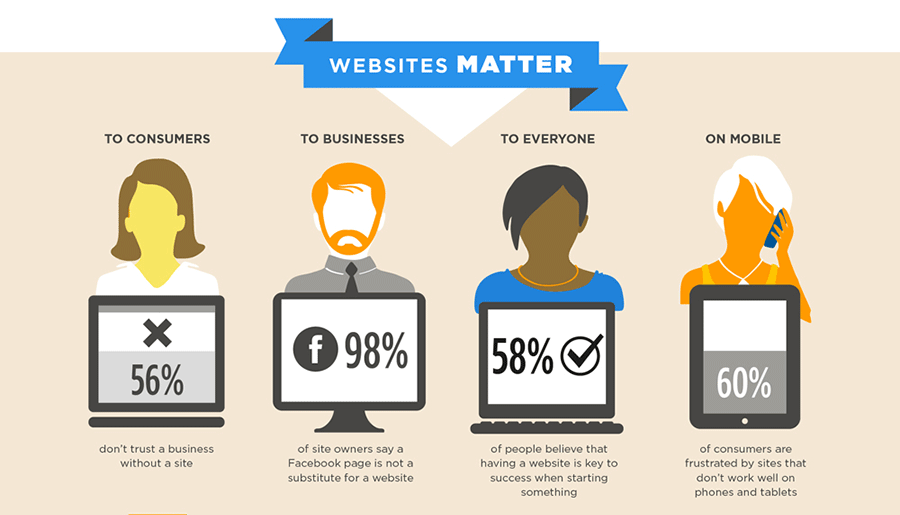 If your website is simply a list of services and operating hours, don't be surprised when new customers pass you up in favor of your competition. Shoppers today want an engaging brand experience online, including fresh blog content, videos that enhance your services or demonstrate your products in use, and an easily navigable site optimized for mobile use. With two-thirds of shoppers deciding on business while on the go, it's important that your website is just as user-friendly on a smartphone or tablet as it is on a PC.
Strong web presence also involves maintaining an active Google business account. With so many shoppers looking up businesses nearby, if you can't be located online you might miss a window of opportunity. Most shoppers that are Googling "flower sales near me" are ready to buy today – and if your flower shop isn't coming up on the search return, you've missed a sale. By adding a Google My Business account, you add legitimacy to your business.
Google My Business accounts are free and fairly easy to set up, and when you're finished, you'll be added to a list of comparable businesses in your area. Simply add yours to the list, and your business will populate anytime a customer searches "flower sales near me." Your Google business account lists pertinent information such as your location, hours of operation, contact details, a link to your business website, and a few more details as needed. Customers have the chance to leave reviews and post pictures of their experience with you or with your goods. When potential customers determine where to buy, Google business helps because they don't have to navigate away from their app.
It's important to note that customers can leave reviews and rate your business on Google, from one to five stars. If you aren't checking your online reviews frequently, especially on your Google My Business account, you miss the chance to add another layer of trust and transparency to your business reputation.
Respond to Customer Reviews
From the one-star rant to the five-star cheers, it's critical to respond to all customer reviews. Review sites make it easy for satisfied customers to leave a five-star rating or mention their favorite aspect of your business. Most business owners know, however, that a dissatisfied customer is 10 times more likely to leave a negative review than a happy customer is to leave a positive one. Your user reviews and how you respond to them lend an air of trust to your business. Choosing to diplomatically answer each one increases trust in your brand.

When you receive a negative or lackluster review, you actually have an opportunity to improve your business. Most unhappy customers vote with their wallets and simply choose to take their business elsewhere. The customers that choose to leave feedback are shedding light into areas where you can improve or even drawing attention to a problem employee you may not know you have.
To use negative reviews to your advantage, first investigate the legitimacy of the review. If it's a problem you can fix or an employee that needs redirection, solve the problem. Always address negative reviews with a cool head; sometimes when we respond emotionally, we aren't thinking of our business from the customer's perspective.
Thank the customer for leaving feedback. If you've taken steps to fix the problem, state that in your response on the public platform. Other readers will see that you can gracefully take criticism and you care enough about your business to take steps to make it operate better. If you're able, invite the disgruntled guest back to see the changes you've made, perhaps by offering a complimentary product or service. Sometimes turning an upset customer around can be the best brand ambassador you can get.
Takeaway
As a small business owner, your success depends on repeat customers and positive word-of-mouth. Trust is important to many shoppers now, especially since the trend in many communities is customers choosing to move away from national chain stores and seeking out local shops, eateries, and service providers. Communities come together around small businesses; establishing yourself as one that can be trusted is critical to your growth.
Operating with transparency, from admitting missteps and correcting them to inviting your customers to engage with you online and through social media, builds relationships that turn curious browsers into buyers and buyers into raving fans. Authentic interaction with your clients goes a long way to building customer trust.