The Western Idaho Fair is a tradition in the Treasure Valley. With 123 years of history in the Treasure Valley, generations of families attend year after year to enjoy the fair and all it has to offer. When I posed the question on Facebook "What is your favorite part of the fair?" The clear answer was "Being with the family and seeing friends and neighbors". It's about bringing the community together for some good old-fashioned fun!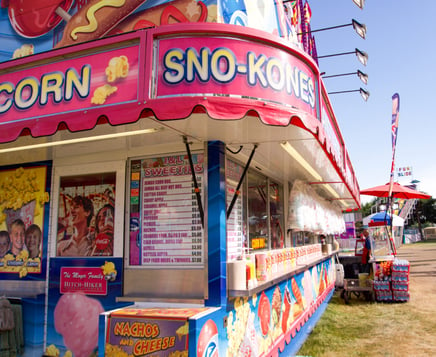 And oh what fun there is! With so much to do:
carnival games, amusement rides, farm animals and exhibitor halls it a full fay
of excitement. And let's not forget about the fair food! It's only customary to
walk around with a corn dog in one hand and melting baked potato ice cream in
the other, yum!
But it takes a village to put together such an
event. An event that lasts just ten days takes 355 days of planning. "It's like
putting a little city together," explains Bob Bastista, Director of the Western
Idaho Fair. There's a lot of coordinating that goes on with a lot of moving
parts. Bastista contributed the annual success to the employees, which many
have been involved with the fair for years and keep it running smoothly.
The Western Idaho Fair does not get any tax
dollars or funding so they have to run it like a business. "It's a fun
business, but at the end of the day the last word is business," says
Batista. And they have to be consistent when it comes to delivering their
product, that's how they build trust with their customers and the community.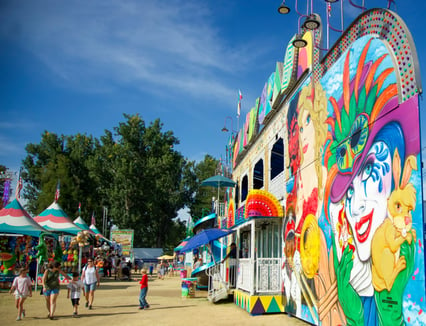 Bob has been in the fair business for over 30
years. When he was growing up in Great Falls, Montana, his dad's shop was right
across the street from the fairgrounds. He got put to work hauling sprinkler
pipes and cleaning cages at the fairgrounds; but it wasn't all dirty work. What
really got him hooked was the time he met Kenny Rogers and Donny West at the
grandstand. They offered him chicken and chatted with him. Bob explains that
moment of excitement was what first caught his interest and "was hooked ever
since". The sparked continued and now it's his mission to make sure others are having
a great time, "My goal is to make sure they came in with a smile and leave with
a smile" Bob says with a smile of his own.