COVID-19 dominates the news and our lives. We hear the word, and it sparks a mixture of emotions. With a plethora of information on the subject, causing fear and panic, it is hard to navigate fact from fiction. As a company owner worried about so many other issues, add a new one to the list. Does your company have a plan in place? Yes, you need to prepare for the unexpected.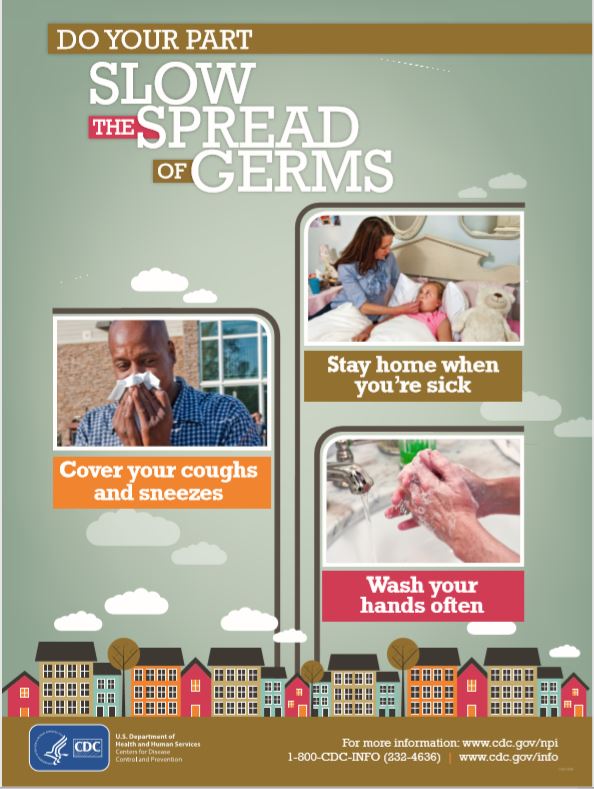 Preparing for the unexpected is best done in advance;
however, many times, we don't know we need a plan until we do. The Centers for Disease
Control and Prevention (CDC) has issued guidance for Infectious
Disease Outbreak Response Plan. The plan should include preventative
measures for your staff, impact if someone in the office has contracted the
disease, and how to keep the company in business during this time.
The best course of action is prevention. While there is no
vaccine or cure for COVID-19, each person should practice measures to help stop
the spread of the disease. Let your employees know if they are sick, they
should stay home. CDC recommends a person be without fever or symptoms, without
medication, for 24-hours before returning to work. Compare your sick leave
policy with public health guidance to make sure they are in agreement, and
communicate this to your staff. Many companies require a note from a doctor if
an employee is sick for more than a set amount of days. With the spread and
concern associated with COVID-19, an employer should rethink the policy.
Hospitals and doctor's offices are busy dealing with the situation, and the
employee might not be able to get a letter on time. If an employee shows signs
of an acute respiratory illness while in the office, separate them from the
rest of the team and make sure the employee has tissues to use when coughing or
sneezing. The CDC has posters that can be printed and posted for all employees
about tissue use, washing hands, and staying home when sick.
Many employees are torn between staying home when sick and
going to work, as they need the pay. According to USA Today, BBB Accredited
Business Amazon, in the hardest-hit area, King County, Washington, will
continue to pay hourly service workers if their hours are reduced. Walmart and
Sam's Club started a new emergency leave plan after an employee tested positive
in Kentucky. For a small business, this
becomes harder to do; however, something for the company to consider. A sick
employee could spread the disease to other staff members and put the entire
company in jeopardy. If the illness spreads through a company, who will do the
work needed. Amazon, Microsoft, Apple, Google, and many companies have shifted
to employees working from home. For some companies, this is a great option. For certain types of industries this isn't
possible, so good hygiene and employees staying home when sick, is imperative.
Make sure you clean the office and keep disinfecting wipes and hand sanitizer
available.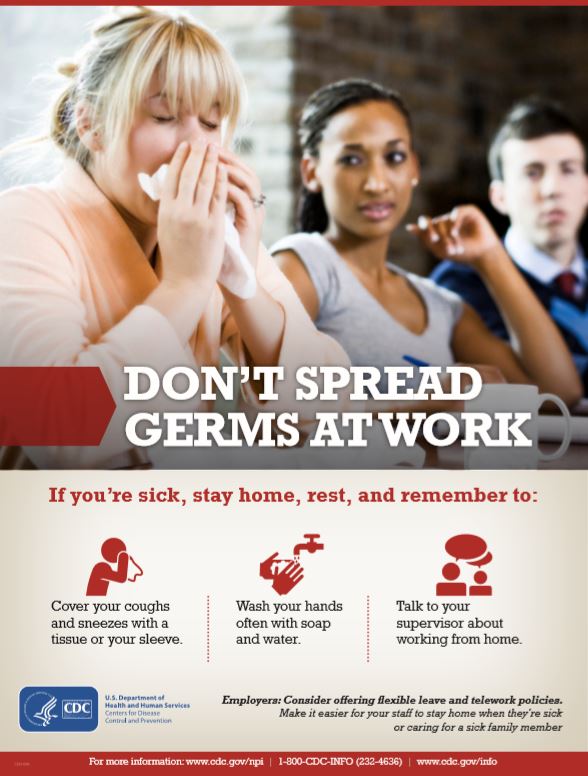 If your staff is hit hard with an illness, will your
business continue as usual? Do you have enough people to continue the work?
Identify the critical components and what functions are needed to keep the
business moving forward. Have you cross-trained your staff in other positions?
Or do you only have one person doing a certain task? Start with selecting a
team to implement an Infectious Disease Outbreak Response Plan and identify the
chain of communication, so the information is disseminated promptly to all
employees.
Instead of giving in to the fear of the COVID-19 pandemic,
have a plan in place. The virus is spreading; however, we are not powerless if
we practice preventative measures. A business isn't powerless either, as a good
plan is great prevention.