Do you ever
have those days where you're so busy you can't catch your breath? I often
encounter business owners who are too busy to grab lunch, too busy to stop at
the store and are surely too busy to buy their receptionist a gift for "Admin
Appreciation Day".
But have no
fear, Lindsey Thurow, founder and owner of Boise-based company Idaho Concierge,
is here to help! From running errands to planning events, Lindsey Thurow is a
jack of all trades and a master at helping others.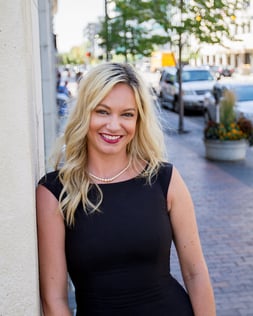 Thurow is a
Boise native who moved to Los Angeles to pursue a
career in fashion. After spending five years working for LA Fashion Week, "I
really started to miss home, and each time I came home to visit I was seeing
this massive growth," explains Thurow.
It got her brain thinking that with some tweaking she could
bring her lifestyle management experience back to Boise and start her own
business.
But starting from the ground up isn't as easy as she dreamed.
"I am a bootstrapped startup, so things have been exciting, yet difficult,"
Thurow explains. "I still find it difficult to get my name out there even with
networking and word-of-mouth."
And networking she does! She hit the pavement running, attending
events and meeting new business leaders to help grow her network. You can
usually find her at local chamber events with the best-looking table setup.
It's nicely decorated with an elegant touch and of course stocked with cookies.
It's great snapshot of her business.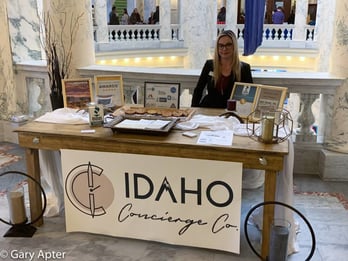 "I have found that it is very important to be involved with
other businesses and organizations around the Treasure Valley. It's wonderful
to know that your support of other organizations equals their support of your
endeavors" says Thurow.
And the people she meets, day in and day out, have a substantial impact on the growth of her business. "I am meeting people from every facet and learning a tremendous wealth of knowledge. There are some incredibly talented event planners in the Boise industry, and yes, they are my competition, but I also look at them as role models."
Thurow categorizes Idaho Concierge as a "lifestyle
management and concierge company", which is a new concept to the area. In fact,
Thurow believes she is a pioneer in this niche industry in the Treasure Valley.
"The idea can be a very foreign idea for many people who have not lived in a
bigger city. However, with the growth that Boise is experiencing, these
services will become more popular as many of the newly deemed Idahoans are used
to having these services and access to a heightened lifestyle" explained
Thurow.
Thurow is in it for the long haul. She believes in her
businesses and thrives on the positive feedback she gets from the business
community and her clients. She keeps herself in check by reminding herself that
she took a risk and did it- she started her own business. "My greatest
achievement so far is simply the fact that I have started my own business. It
is an incredible experience to be able to see an idea come to life and grow."