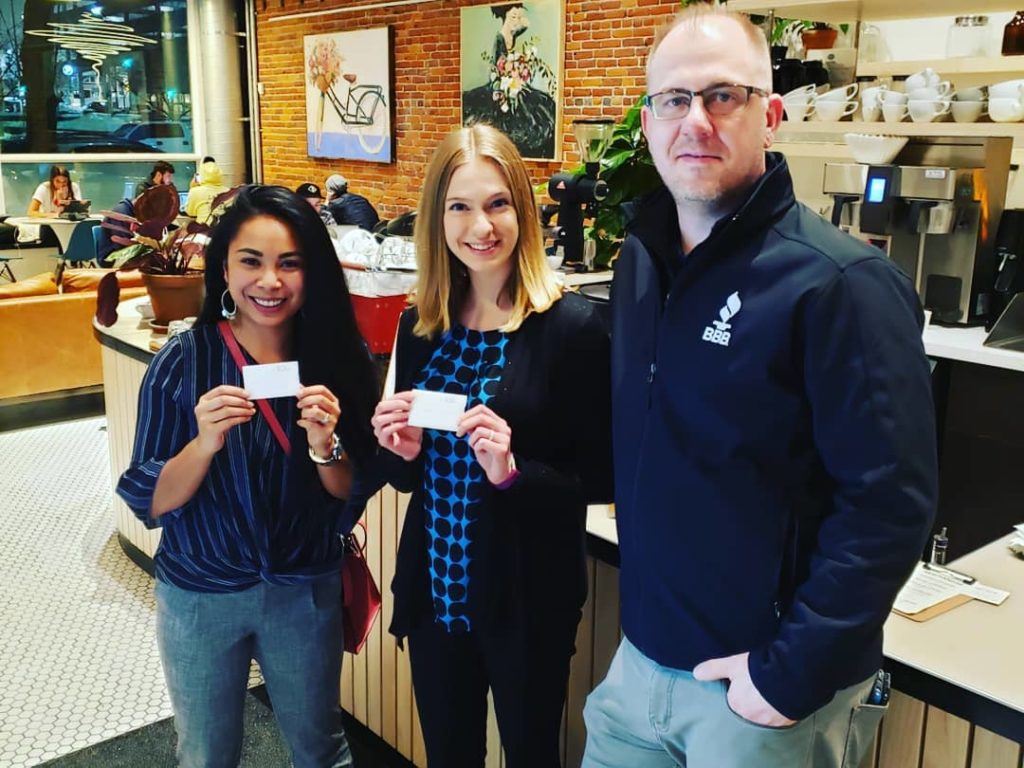 It was a night of smiles, the smells of coffee and the
comradery that only can be found by someone who grew up in Spokane, loving his
community. On February 21, 2019 the
Spokane Young Professionals had another amazing event featuring home grown
business owner Bobby Enslow and Indaba Coffee. Spokane Young Professionals are
connectors and as their website says, "we connect people via networking and
community events in the Spokane area".
This message rang true as I stepped through the doors of Better Business
Bureau accredited business Indaba Coffee who has three locations in Spokane.
When you enter Indaba Coffee's building, plan to be transported
to another city where the architecture is everything and the feel of an
establishment wraps one like a warm blanket. If not careful, you will think you
are in Los Angeles or New York City; I have not been to either of those cities
recently, but I am told they still have the same vibe. As I stepped to the
counter, deciding what to drink for the evening event, I had to look twice to
see who was behind the counter. Owner Enslow and his wife were running the till. It was then I found out so much more about
what a successful business owner, who identifies as a millennial and a Gen X'er,
feels about his business.
I could tell by the way he spoke of Spokane; he sincerely
loves his city. His comment "I may not
be rich, but I am wealthy in community and friends. We are better as a group
than as individuals." was a testament to the way he operates his business and
lives life. He is an amazing example of
perseverance in the corporate world, which he quit in less than a year, and for
his love of Spokane which he calls home.
As he spoke to the crowd, we could all feel that he was speaking to us
as friends, welcoming and inclusive.
Trust and integrity are important to Enslow, and as a newly
accredited business as of January with the Better Business Bureau Northwest and
Pacific, we are excited to have Indaba Coffee who upholds and maintains our
standards of trust.
You can find Indaba Coffee Roasters online at: https://www.facebook.com/indabariverside/