It was a snow day in the Pacific Northwest. The roads were slick as the vendors brought in
their wares. The energy could be felt,
even on this snowy day; this was going to be an outstanding event. The Coeur
d'Alene After 5 Business Fair at the Coeur d'Alene Resort and Casino brought
the width and breadth of a community that excels at being locally focused. It is too cold for a dinosaur, but I'll get
to that later.
The Better Business Bureau booth was at the end of a row beside
Thrivent Financial; some of the nicest people I have met. If you were at the
event you would have received a shirt from them; it is one of the softest
shirts you will ever try. During the
evening, business cards flew around with so many people placing them on jars
and boxes on the tables hoping there'd be a prize in their future. I, of course, put my name in as well but,
alas, no prize.
I spoke with businesses and consumers from the area about
BBB; who we are, what we do and provided attendees with information to take
away. As I get closer to being part of this
community for one year, I realized that I am knowing more and more people. The sense of community could be felt the
entire night by the engaged conversations and laughter throughout the room.
We also need to talk about the dinosaur. Not a real dinosaur, but a well-crafted
costume that included sounds of a velociraptor. It stood about eight feet
tall. It was a sight to see and the
first time that I looked at it, I was kind of intimidated. The event was well attended and likely could
have been more well attended if it had not been for the blizzard outside. By the end of the night I look back and think
that it was a great event, with great vendors and attendees but it is still too
cold this time of year for any dinosaurs.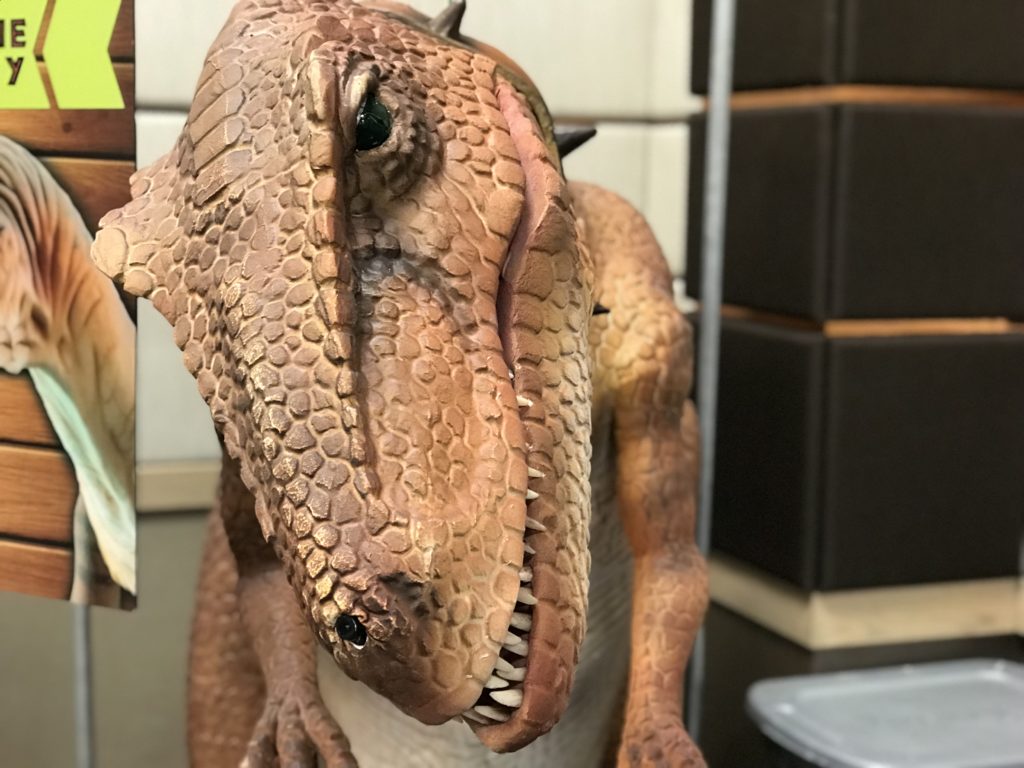 For more on different events hosted by the Coeur d'Alene Chamber of Commerce: www.cdachamber.com