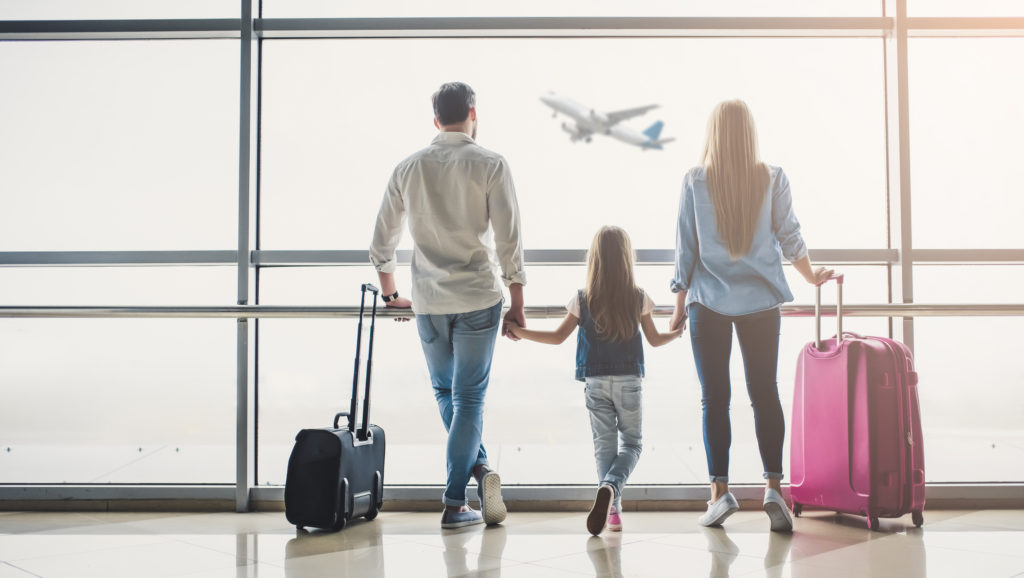 The wind is whipping. The snow is flying. The arctic air is hovering around -10 for days on end. If you haven't already, you are probably thinking it's a great time to search for spring break travel
deals.
Whether you're hunting for a sandy beach and an umbrella drink or a theme park to keep the kids busy, many too-good-to-be-true travel deals are lurking on the internet. Make sure you know exactly what you're paying, and what you're getting, when you hop a plane, train or automobile for an escape this winter.
Each year, your Better Business Bureau gets many reports of people getting ripped off in lottery/sweepstakes/prize scams. In this scam, you will get a notification, by text, email, internet popup or phone call, that you've won a free vacation (or free money!). All you need to do to claim your prize is pay a small fee. Spoiler alert: the free trip never existed, and you just lost money. Cue the crying kiddos.
If you are searching online for great travel deals, make sure to do a bit of extra research on the actual travel company, to ensure they are legitimate. Always ask about any hidden fees or resort fees, they
can make the total cost of the trip much pricier than you originally thought.
At BBB, we often hear from customers complaining about travel agencies and websites that offer poor customer service and make it difficult to get a refund. Make sure you don't get duped this spring break.
Keep these travel tips in mind so the only thing on your mind is whether to splash or suntan first.
Book through a reliable travel agent or travel site. Check its BBB Business Profile at www.bbb.org or find a BBB Accredited Business. Accredited
Businesses must adhere to the BBB's 8 standards of trust, requiring that
they advertise honestly, be transparent, and honor promises.
Get details about your trip in writing. Be sure to confirm the details, such as total cost, any
restrictions, flights, hotel reservations and car rental.
Read the fine print.
This is often where consumers miss the language about extra fees or taxes.
Pay with a credit card. Paying by credit
card offers the most protection should something go wrong because you can
challenge the charges. Using a debit or prepaid card does not offer the same
protections.
Consider purchasing travel insurance. Travel insurance provides coverage for specific conditions under
which it will pay claims. Be sure to shop around and read the terms and
conditions before purchasing.
Use caution when considering deals. If a deal or package offers a lot for a very low price, be
wary. If something seems too good to be true, it usually is.
Be wary of claims you "won" a trip. If you've truly won something, it will be given to you as a gift,
no "fee for play" strings attached. Be especially leery if the offer is
unsolicited (You can't win if you don't play!). Check any offers with BBB.
Verify all your reservations
by calling the hotel directly before your trip. Don't forget to print confirmation pages and travel
documents, in case you run into issues and don't
have Internet access.
Protect yourself & your information. Be cautious when you connect to public Wi-Fi and never use
it for online banking or entering personal or financial information.
Lock up valuables,
preferably in a safe when you leave your hotel room. Keep important items like a
copy of your passport and wallet close to you while exploring a new place. Be
aware of your surroundings and watch out for pickpockets.
If you've been the victim of a scam, don't forget to report it at
bbb.org/scamtracker