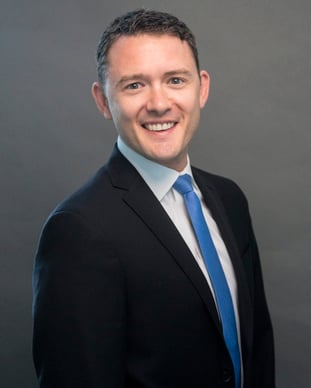 Back-to-school season is upon us. As evidenced by the
overabundance of backpack-strapped kids filling your social media feeds, summer
routines are ending so new lessons can be learned.
I can relate. Earlier this month, I joined the Better
Business Bureau (BBB) as their Western Washington Marketplace Manager. I've
been learning ever since.
Almost immediately after arriving in Boise for onboarding I
was provided a primer on the history and culture of the BBB. What followed next
was an in-depth look at how each department works together to activate BBB's
primary mission of advancing marketplace trust and educating consumers in the
communities. Presentations were shared, jobs were shadowed, ice was broken. I
even got a backpack.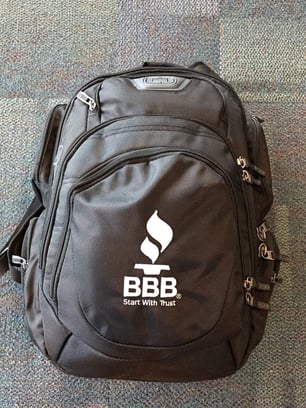 As a Marketplace Manager I'm asked to be "boots on the
ground" for sharing information and messages important to the BBB. So, once I
landed back in Tacoma, I was ready to get moving. However, another important
lesson remained: Where do I start?
Danielle Kane, BBB's marketplace manager in Portland, was
willing and able to provide direction. After making the trip north, she laid
out a blueprint for connecting with community organizations, networking with
media, and using tools that makes doing the those first two items more
effective. Danielle also taught me how to "AB blitz."
Marketplace Managers devote one day each month to visiting local
accredited businesses (ABs) so we can introduce ourselves, learn more about
what each business provides, and explore ways to better connect those services
with consumers. On the docket for my first blitz was an eclectic mix of
outstanding organizations ranging from cannabis dispensaries to dog groomers to
seafood wholesalers. It was incredible.
While each business showcased its individual personality,
they all shared a clear commitment to projecting values promoted by the BBB.
The team at SK Gentle Groomers listened attentively and offered expert insight when
a customer entrusted them with their pooch's haircut. Emerald Leaves carefully navigated
a curious patron through its diverse selection of products.
Seeing that service in person emphasized much of what I
learned during BBB onboarding and the days that followed. I feel fortunate for
the opportunity to experience more of that as Western Washington's Marketplace Manager
and I look forward to getting out and visiting other businesses that help make
this region so unique.
If you see me out, please make sure to stop and say hello.
I'll likely be wearing that backpack.