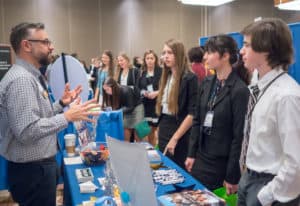 With the 2018-2019 school year underway, Better Business Bureau Northwest + Pacific is happy to continue our partnership with Washington DECA. DECA is a nationwide organization with a mission to prepare high school students for future careers in marketing, finance, hospitality, and management.
Washington DECA is our state's chapter of the national organization. Every year, students from over 200 Washington High Schools prepare presentations and projects to present at the state DECA conference in Bellevue. BBB will be on hand for this year's conference October 28-30 at the Bellevue Hyatt.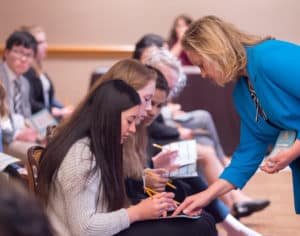 "At DECA, one of our goals is to promote entrepreneurship among our over 11,000 students here in Washington. Our partnership with the Better Business Bureau allows us to show these students all the resources that are available to them not only as consumers but also as future business owners and leaders," said Washington DECA Director of Philanthropy Brent Mason.
Along with providing resources to students during Washington DECA's marketing fair, BBB participates in the Fall Conference by providing valuable information through special presentations tailored to DECA students. During the conference, representatives will speak to hundreds of future business leaders on topics ranging from business ethics to customer service and online reviews.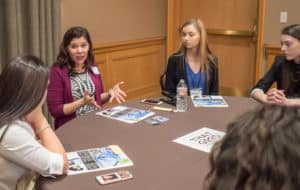 "Through our partnership with DECA, we get the chance to show young consumers that BBB is a resource that they can always turn to, whether it's by in making educated buying decisions or helping them stop scams that target their age group," said BBB NW + P Eastern Washington Marketplace Manager Tyler Russell. "This partnership allows us to reach the next generation of business leaders and show them that BBB's Standards of Trust are the foundation to a successful business."
BBB is also involved with Washington DECA outside of the annual conference. Washington representatives travel to area schools, presenting to DECA students who are unable to make it to the conference. Through our partnership with DECA, BBB NW + P can reach tomorrow's business leaders and consumers to ensure that we will have a Marketplace of Trust for generations to come.
To learn more about the DECA program visit washingtondeca.org.