The Beardsmith in Boise might sound like an intimidating
place, after all it's filled with men and their beards. But as soon as you walk
in, you're greeted by friendly faces. You glance around the barbershop and see
men of all ages and walks of life, lying back and getting their hair cut, beards
trimmed and the full warm towel treatment. It's a place where hard working men
go to get pampered, describes owner, Wendy Rose.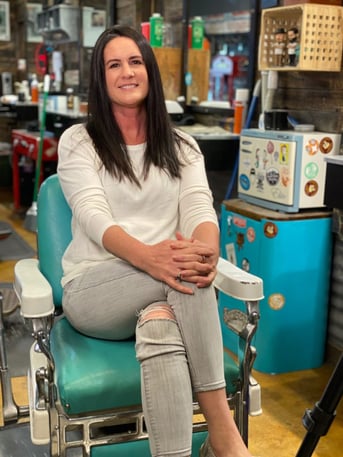 Rose is a fourth-generation barber who, from a young age,
was fascinated by bearded men. She shares a story about always having great
interactions with men with facial hair – that was until she touched a beard
without asking. The man attached to the beard explained it wasn't cool. It was
an "aha" moment, realizing "the beard" is truly a part of "the man".
She left her corporate job, heading to barber school after
learning she could make a decent living doing something she loved. Her partner
grew out his hair and beard so she could practice different techniques, and
that's when he named her "The Beardsmith".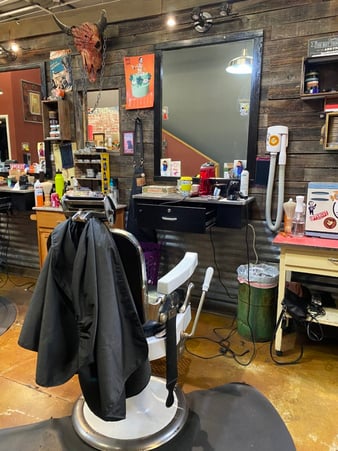 In the Treasure Valley, The Beardsmith is well known in the facial
hair community. What? You didn't realize there is a facial hair community here?
Wendy describes it as a club where men give each other a nod, noting a
compliment of their beard and ask "Beardsmith?". Rose attributes her barbering
success to her customers and the community; she says they are the people who
grew it and she really supported them in doing so. She adds it was all built on
word of mouth and delivering above and beyond service.
Consistency is another thing Rose points out in her business
– always delivering on that promise of service and striving to meet client
expectations. The goal for the Beardsmith team is to make sure the client is
taken care of, from their first call to when they leave the shop. Rose figures
being part of the Better Business Bureau is the stamp of approval that shows it's
working.
The Beardsmith is a BBB Accredited Business located in
Boise, ID. Learn more here.