The smell of sawdust in the air and warehouse full of cabinets is an indication of BBB Accredited Business Cabinets Hawaii's success. Randy Krause felt honored when the previous owner of the cabinet shop approached him to purchase the business. Cabinets Hawaii, a Kailua based company, specializes in custom cabinets and anything built from wood.
Krause grew up in the construction world alongside his
father. His father told him, "your word is your bond," and these are words Krause
still lives by today. Trust between Krause and the contractors he provides with
cabinets is imperative to his work. The hui, Hawaiian word for partnership, of
design and construction professionals who value the quality and Krause's word,
is one reason Cabinets Hawaii doesn't need to advertise. Referrals keep the
team at Cabinets Hawaii busy.
While Krause had built cabinets for the previous owner and
felt comfortable handling the production side of the shop, the business side
was a new game. Krause had to learn how to deal with clients, ordering, payroll,
taxes; it was a crash course on small business. He continues to educate himself
on the market and the trends in the industry so he can provide his clients with
the latest.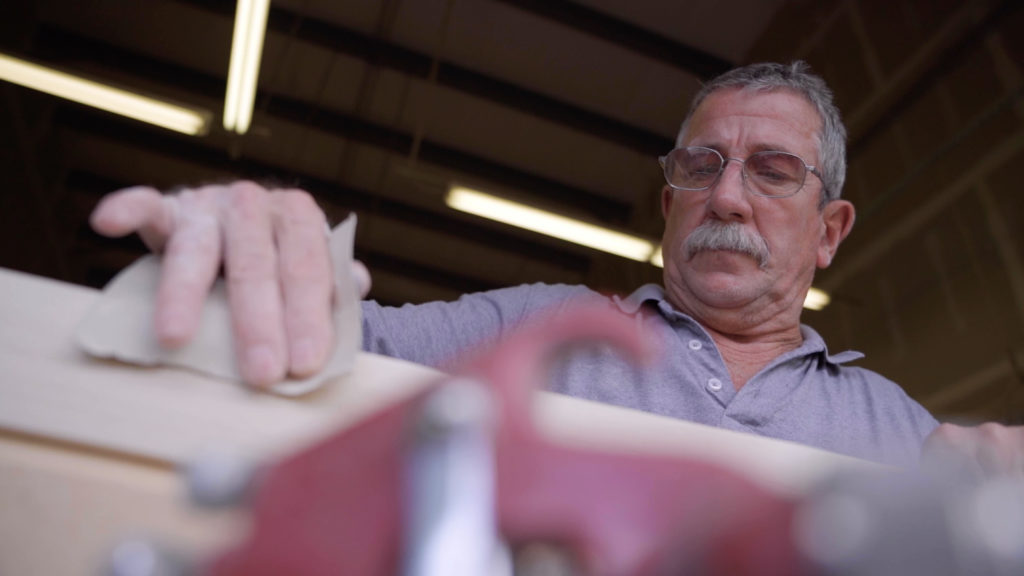 Cabinets Hawaii is old school with table saws and measuring
tapes; however, the company is up to date with technology, in particular, computer
drawing. Krause incorporates architectural visualization, shown on so many home
remodeling shows, into his plans. The projects are designed first on the
computer, and each cabinet part built in the program before being assembled.
The computer technology allows the consumer to visualize the cabinets before
cutting the first piece of plywood. As Krause pointed out, you are never too
old to learn.
Krause became an Accredited Business with Better Business
Bureau because the BBB standards reflect his own. In his words, "Business is
based on trust."