It is pretty clear that people from Afghanistan, Sudan, Mexico, Iraq and the United States each have wildly different cultures and backgrounds. While there are countless differences between these countries, one thing unites them in my classroom for the next six weeks; the love of food.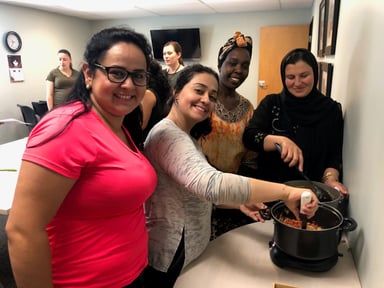 Cooking Matters, a program run by the Idaho Food Bank, has
teamed up with Boise Learning Lab to create an educational cooking program for
refugees in our community. While not all these classes are designed just for
women, this specific class is.
My class includes women from several cultures, mindsets,
religious beliefs and lifestyles. We meet every Thursday morning to learn about
the importance of nutrition and food safety; then cook together. I regularly
look at the other volunteers and think, "we might be learning more than we are
teaching".
The curriculum is straightforward for someone with a
culinary or nutrition degree. However, for the average American, transplant or
not, our food system can be tricky. Our bodies have so many nutrient needs and,
despite a multitude of laws, packaging makes it harder than ever to really
understand what and how much we are putting in our bodies.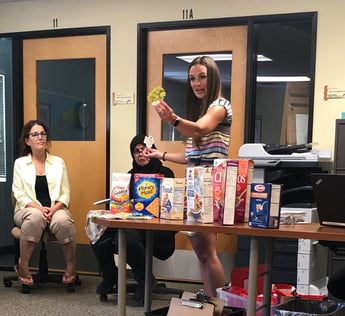 Though I recommend everyone take a course like Cooking
Matters, our focus is to educate those who are food insecure. Food insecurity
is being unaware of where your next meal will come from. The primary cause of
this insecurity is due to lack of income to purchase food. Cooking Matters was
created to help teach those with food insecurity about the many meals you can
make within your budget and still have an abundance of nutrients.
Each class is a
little different. One day we will focus on the importance of fiber in your diet
and the next we will explain the importance of choosing healthier foods (and
what foods are the healthiest).
This six-week class is nearly half over, and I already dread
the last day, when I know I won't be seeing and teaching my group any longer.
If you're looking for a local charity to get involved with, check out the Idaho Food Bank. They have a variety of volunteer opportunities, provide a critical service, and are always looking for volunteers.