What's Changed?
Going to a concert, movie or live event surrounded by hundreds, if not thousands, of people is likely not in the cards for 2020. The reality is that a television, tablet, or computer is how most of everyone will consume entertainment for the rest of the year.
If you're one of the hundreds of BBB accredited business owners that operate within the entertainment industry, that's a frightening prospect to consider. Restrictions limiting public gatherings have dealt entertainment-based companies and venues a big blow since mid-March. Those hits may keep coming through the end of the year.
Sure, the entertainment industry's near future may not look so rosy, but its long-term outlook isn't completely bleak. It'll just look different.
How can the entertainment industry pivot?
"The size and shape of events will change drastically in 2021 and beyond," says Dwight Mascowe, owner of DJ DLYTE, a Hawaii-based accredited electronic entertainment business. "Right now, the entertainment industry will see smaller events with less than 100 people with some events using a virtual DJ. The days of having large gatherings with over a 1,000 people will be few and far between."
In the interim, Mascowe is preparing for what's next by making client safety a top priority. He's taken steps to stock up on logoed masks and hand sanitizer, looked into precautions to consider when hosting in-person events is an option again.
Similar to Mascowe's business, virtual reality arcades have had to navigate a tricky entertainment landscape the past six-plus months. During that time, some arcade owners saw a once-promising year encounter some turbulence.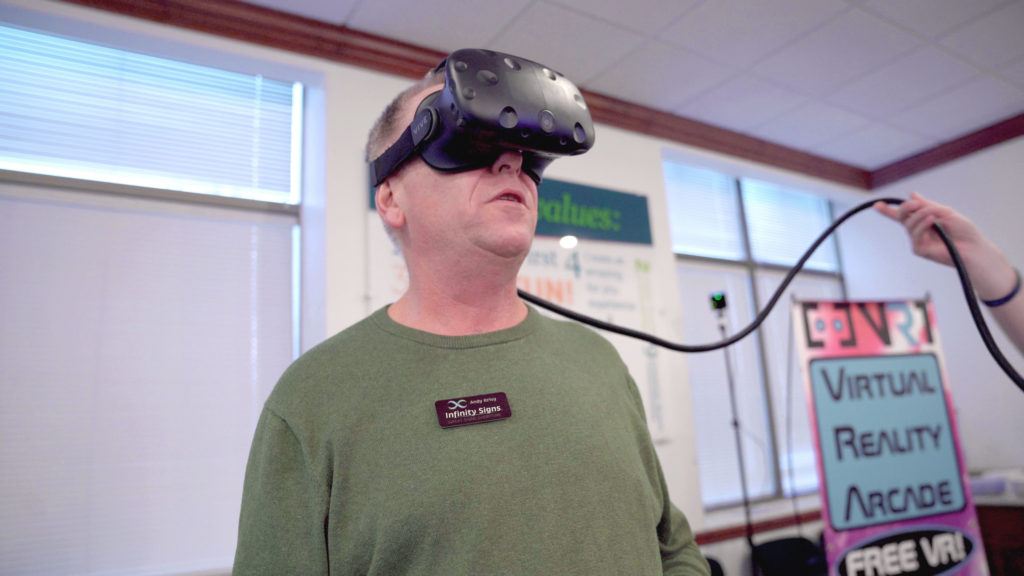 Is VR profitable?
The virtual reality gaming market, according to Grand View Research, is expected to reach $92B by 2027. Eyeing a piece of that opportunity, Kearston and Colton Hoffman left careers in the IT industry, relocated to Coeur d'Alene from Boise and opened V-Sports in 2019.
After a six-week shutdown earlier this spring, the Hoffmans were able to reopen the doors and immediately made some changes. They brought in board game and comic book businesses, which helped reduce overhead costs. But their business' future hinges on a commitment to their community and for more restrictions to lift.
"When we opened the business, we couldn't have predicted what was going to happen," notes Kearston. "We started so strong at the end of 2019 and in the beginning of 2020. The opportunity to have another business in the space has allowed us to survive the year and look forward to 2021."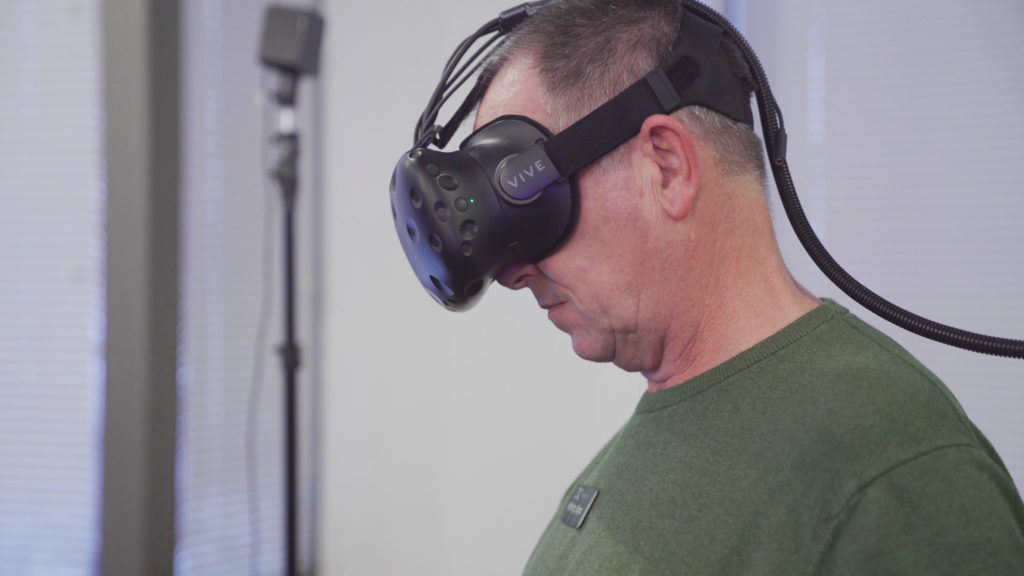 What about the future?
The future of the entertainment industry is on hold, for 2020, but that doesn't necessarily spell doom for 2021. People are craving to get out and be entertained. A Huffington Post article shows in quarter 2 of 2020 Live Nation had a drop in revenue of 98% compared with the same time the previous year. Many concert goers are ready for 2021 with 86% of fans holding onto tickets for shows rescheduled shows and festivals. Fans are eager with anticipation for events in 2021.
The entertainment industry is poised to be both different and likely more robust in 2021. As restrictions lift and people become more comfortable emerging from their homes, they will be hungry for entertainment. The businesses who make up the entertainment industry are already making plans to satisfy that appetite.