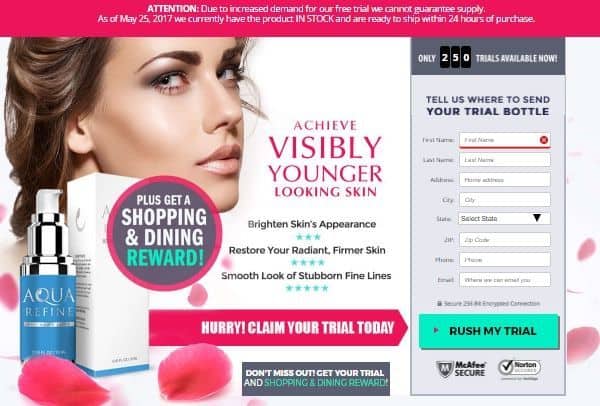 The stars!
The bling! And oh, that red carpet! The award season has arrived. Last week it was the Golden Globes. Next up: the SAG (Screen Actors Guild) Awards. And then the little golden man called Oscar will
be here to brightens the dull days of February. But not everyone is winning.
Both celebrities and their fans are losing as con
artists continue to scam consumers by offering fake endorsements for "free"
trial products. Big names like Miranda Lambert, Ellen DeGeneres, Nicole Kidman,
Leonardo DiCaprio, Gwen Stefani, and others have been used to falsely endorse
products.
The gist of the scams goes like
this: a celebrity endorsed "miracle" product for free or a nominal fee. The
reality: hidden fees for recurring product shipments or subscriptions that end
up costing consumers hundreds of dollars. The kicker: the celebrity never
endorsed the product in the first place.
The scams often appear on social media sites like
Facebook and Instagram and language about fees is buried in fine print or in
another difficult-to-find-spot. Many celebrities are now speaking out, warning
fans not to purchase items they haven't clearly endorsed.
The Better Business Bureau recently performed an
in-depth study titled "Subscription Traps and Deceptive Free Trials Scam Millions with
Misleading Ads and Fake Celebrity Endorsements". It examined how the free trial offers mislead
consumers using "subscription traps" that ensnare them for expensive shipments
of products they never explicitly agree to buy. Once a
consumer has input their credit card information and is unknowingly signed up
for recurring product shipments, many say it is difficult to contact the
merchant and stop those shipments.
The BBB has received nearly
37,000 complaints and Scam Tracker reports over the last three years about fake
celebrity-endorsed products and trial offers (though not all these complaints
involve people losing money). The Federal Trade Commission is
already seeing an increase in reports of free trial scams. From 2015 to 2017,
the number of consumer complaints about the scam doubled. Additionally, victims in 14 resolved FTC cases collectively
lost $1.3 billion. Consumers making reports to BBB lost an average of $186.
An examination of the BBB
complaints and reports found that victims span all income and education levels,
while a review of complaints to the Internet Crime Complaint Center (IC3) from
2015 to 2017 shows an even spread of age ranges. However, the BBB report
indicates that 72 percent of victims were female, likely because many free
trial offers involve skin care products geared toward women.
So how do we prevent consumers
from falling victim to fake endorsements with very real financial consequences?
The BBB has a few ideas:
•
Credit card companies need to do more to ensure victims receive chargebacks
when key conditions are not adequately disclosed. Because this fraud is
dependent on the use of credit cards, more effort is needed to identify and
combat deceptive free trial offers employing credit card systems.
•
Additional criminal prosecution of this conduct is needed. The FTC and BBB have
done much to address the issue, but do not have the ability to bring criminal
charges. Only criminal prosecutions are likely to deter this type of fraud.
•
Social media sites should do more to prevent deceptive advertising.
•
International cooperation is needed to combat this fraud. U.S. and Canadian law
authorities need more information about victims from other countries.
So
as celebrities walk the red carpet on your television and telephone this awards
season remember, they didn't get that dewy glow, perfectly coiffed hair, or
striking physique by using a shady product they didn't actually promote on
social media.
If you've been scammed, report
it! Visit bbb.org/scamtracker