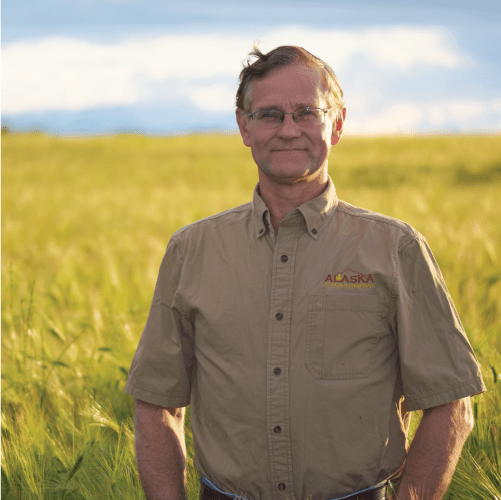 Alaska Flour Company, a family-owned and operated business located in Delta Junction, Alaska became a BBB Accredited Business in 2014, just a few years after Bryce and Jan Wrigley started the company in late 2011. The only commercial flour mill in Alaska, it is situated in the Tanana Valley, close to the confluence of the Delta and Tanana Rivers and one of Alaska's few agricultural areas. The town of Delta Junction with a population just less than 1,000, is 95 miles from Fairbanks.
With a mission and commitment to increasing food security in Alaska, the company provides a line of hull-less barley products grown and milled on their farm with products ranging from simple flour to mixes for brownies, breakfast cereals, pancakes, cookies, and three types of couscous. They sell to grocery stores, restaurants, and school districts in Alaska, to online customers, and even a few stores in Texas.
In deciding to become an accredited business, Bryce recognized the online marketing trends and knew they needed to elevate their customer's trust.
"There isn't an organization better than BBB for customers to evaluate the business/customer relationship and seeing the BBB logo on our webpage brings a degree of trust." he said.
Some of the biggest challenges the Wrigley family has faced are educating the public about the health benefits of barley as well as creating awareness of the transportation challenges in the state that can be partially alleviated by having locally grown, fresh food. Barley is considered a nutritious, healthy food: it is high in beta-glucans which helps regulate blood sugar, so it's especially great for people with diabetes.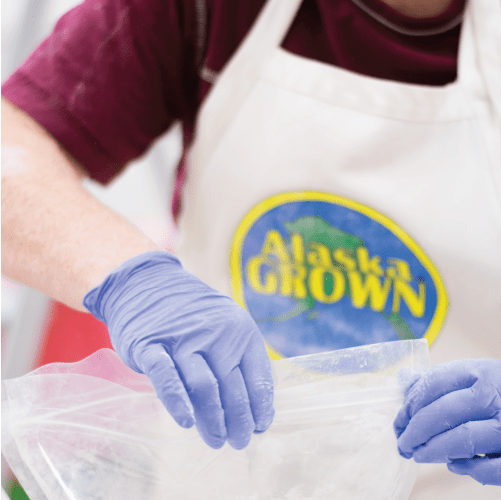 A combination of factors helped Alaska Flour achieve success. Their farm was already growing grain, mostly for animal feed. About that time, there was an upsurge in consumer interest in local food combined with demand for healthier ingredients, so they changed directions. A few years earlier, the University of Alaska had developed the Sunshine hull-less barley grain for human consumption, so the family started growing this type of grain. They started out selling 100 percent whole grain flour and then quickly developed product mixes such as cookies, pancakes, brownies, and cereals and recently, they started producing couscous.
The Wrigley's believe it's environmentally important to farm as sustainably as probable.
"We farm as sustainably as we possibly can," Bryce said.
They use a no-till drill which saves fuel and cuts the number of passes needed across the field, resulting in healthier soil.
When asked what he'd wish he'd known when he first started, Bryce noted that he'd underestimated the rate of acceptance of his products.
"It does take a while to build up a business," he said.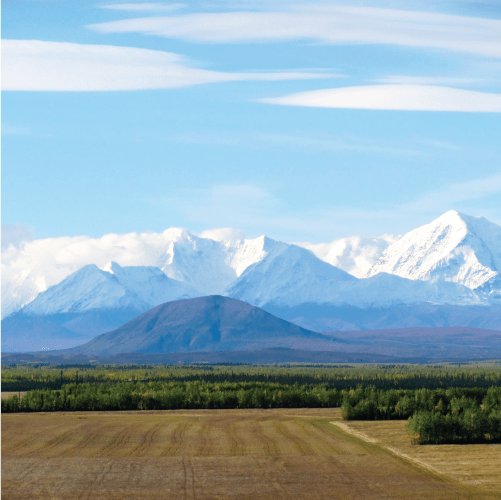 Customers first came by word of mouth, and then a few news articles highlighted their products. Eventually, the company began to pick up new markets.
Looking to the future, Bryce believes they need to continue to develop new products. He watches product trends to stay on top of his industry. If he finds a product that could work with barley, they experiment. That's how he came up with the idea of making couscous which led to developing new flavors for the product. He would also like to grow his capacity to provide the grain needs for all of Alaska and to create new markets so he can include neighboring farmers. They are looking to markets outside of Alaska as well.
What does the family do for fun in the Delta area? They are all outdoor enthusiasts – they love to go camping, four-wheeling, and hiking. And the family spends lots of time together.
Check out their website for baking tips and delicious recipes.