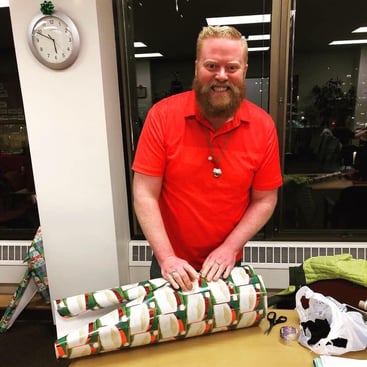 Grandparents and the word joy are interchangeable, at least
to me. One set of grands lived close to me and I saw them a lot, the other pair
in Colorado, we saw only a couple times a year. The joy I felt when we were
going to visit them, they were coming to visit us, or any reason I got to be
with my grandparents was sheer bliss. Your grandparents are the ones who spoil
you, let you stay up later than you're supposed to, and take you to do things
because they want to spoil the ever-living tar out of you! And Christmas! Don't
even get me started about Christmas and grandparents!
Sadly, there are seniors who don't have any children or
grandchildren to spoil and they live on a fixed income. In Alaska, this is
unfortunately a very large population and this year the situation is even more dire
due to state budget cuts. We've been in recession for more than three years and
in 2019 the State of Alaska has been going through a bit of budget crisis, and
ALL programs received line item vetoes to their budgets. For low-income seniors
who receive general funds ranging from $75 to $250 a month that can mean
choosing between buying groceries or paying for prescription medications. I
want you to imagine for just a moment having to make that decision, it's hard
right?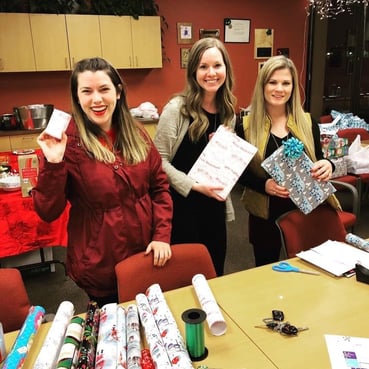 Well there are people here to help, "young" people to be
exact! The Anchorage Young Professionals Group (YPG) are young business members
of the Chamber of Commerce who range in age from 21 to 40 who foster and
support each other and the younger demographic who have just joined the
workforce, perhaps just moved to Anchorage or looking to be mentored by their
peers for professional growth. I sit on the executive board of YPG as its Vice
Chair, next year moving into the Chair where I will serve for a year before I
am too old to be a part of the group and be excommunicated to the "Over 40"
crowd. This year when we met to plan out our year of activities, fundraising
goals, and who we wanted to give back to there was not one objection when it
was suggested to work with the low-income seniors in our community.
Our YPG group is sponsoring seniors who may go without a
gift this year. We just had our monthly meeting on Tuesday and introduced it to
the members. In our first call to action we had over 40 people sign up to be a
part of collecting, wrapping and delivering gifts to some of our low-income
seniors in December! Unfortunately, all my grandparents have passed. But I
could not be happier to spread some Christmas cheer to other grandparents, like
mine did with me for so many years.