Outreach is part of our job, whether it's at schools,
community events or presentations. As part of Better Business Bureau Northwest
and Pacific, I get the privilege to meet amazing people in the communities
around eastern Washington. Our presence and importance could be felt at the
TriCities Senior Expo on April 16th at the Southridge Sports and
Entertainment Complex. This event is run by the TriCities Journal of Business
in both the spring and fall for seniors in the area.
Wall-to-wall vendors greeted attendees, offering
information, promotional items and a chance to forge relationships. And then
there was coffee and doughnuts – and lots of them. I never thought I'd say
this, but there is nothing more spectacular than seeing hundreds of doughnuts –
in every variety – lined up on multiple tables. It was a veritable kaleidoscope
of jelly-filled, glazed and frosted goodness.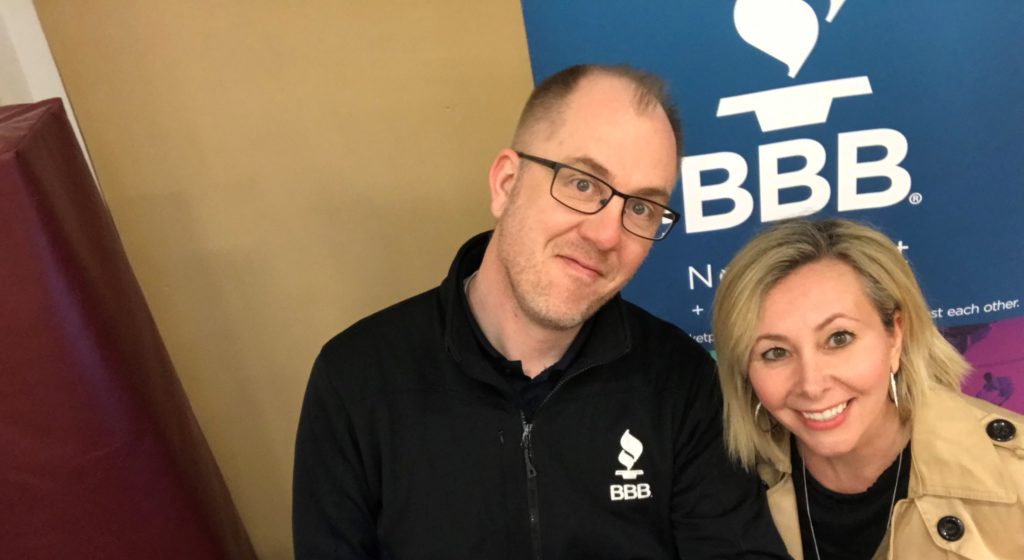 The stories of scams poured out of those who attended. I
heard stories of phone calls from scammers who posed as IRS Agents, calls that
claimed grandchildren were in jail on the other side of the country, and emails
that stated that a million dollars was just a click away. They came fast and
furious through the entire day, with only slight lulls to let me refill my
coffee.
The Senior Expo was the name, and getting information was
the game. Included among the promotional items I brought to give away were
fridge magnets that provide personal record retention schedules. One small,
magnetic sheet provides a digestible overview of best practices for shredding a
variety of personal documents. These popular items weighed a lot when I brought
them in, and with the number I gave out, packing them up at the close of the
day was much easier.
The day was a lot of fun. I met so many amazing people from
the TriCities area who were hungry for information from Better Business Bureau.
Answering the questions and having so many great conversations was a true
highlight of my day. The next Senior Expo is this fall, and I hope that I will
be able to see some familiar faces and some new ones with newer stories to
tell.
A big thanks to the TriCities Senior Times for running such
a great event.