Technology has revolutionized the way that most people shop, leveling the playing field for many small businesses. A good product or service will always sell, but if customers can't find you, they can't patronize you. Modern consumer shopping has changed over the past two decades, moving away from national brands and shopping malls and toward small, local businesses. Here is what small businesses of all types need to know to capitalize on consumer shopping trends.
Most Buyers Browse Online First
Internet shopping has changed the way consumers shop. Most of the time, when a customer comes into your brick-and-mortar store, they've already done comparison shopping to reach the final purchasing stages. Your customers have compared prices, read reviews, and decided on your business to make their final purchase. You may find, for example, that a customer has narrowed down clothing choices and simply needs to try them on. For professional service providers, your customers may even be able to book their preferred service online, from spa treatments to tax preparation. To capture a larger market share, you need a strong web presence.
Pre-internet, many buyers would physically comparison shop, leaving businesses in the position of going from interest to lead to conversion in one visit with buyers, a strategy that can be difficult and come off as "pushy." Today, with a mobile-friendly website, tempting "web rooms" that display your products to their best advantage, and engaging content, every business has a better chance to compete against the larger national brands.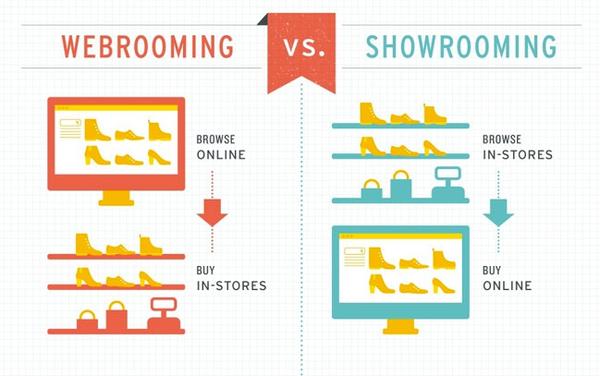 Millennials, especially — but a growing number of those in other demographics — are using the internet to narrow down choices for a product or service, focusing on user evaluation and feedback. The shift away from celebrity endorsements and toward "regular people" reviews has added another dimension to shopping. Adding a space in your website for customer reviews, especially if you allow some that are 4 stars or even your personalized responses to poor reviews, adds a layer of authenticity to your business, which modern shoppers desire.
Buyers Have Less Brand Loyalty
The concept of brand loyalty, where customers had a favored retailer or manufacturer that they consistently patronized, has shifted over the last 10 or 15 years. Some say that brand loyalty is dying, but with the rise of internet marketing and social media, the concept of brand loyalty instead is shifting, and this has been a boon for small businesses. Thirty-seven percent of shoppers are still "brand loyal," meaning that they'd purchase from their preferred brand regardless of a more convenient or less expensive option.
This means that small business owners have the opportunity to develop brand loyalty differently, because once you have a loyal customer, you also have an ambassador for your business. Your happy customers may leave a review on your website, tag you in an Instagram photo, or engage with your posts on Facebook. Building brand loyalty as a small business owner means engaging more with your customers, not just when they're actively shopping in your store, but across social media channels as well. This is known as an omnichannel marketing strategy and blends online and in-person shopping. Integrating your brand's social media, website, and in-person experience is how many successful businesses have responded to the increase in online shopping.
While shoppers have less brand loyalty initially, once you've resonated with a customer, you tend to have a more loyal one. This means a more personalized experience when you interact with customers, from questions posted on your social media pages to a more tailored approach when a customer comes into your business. Personalized recommendations or VIP access to new products and services are some of the best ways to build a relationship between your brand and your customers.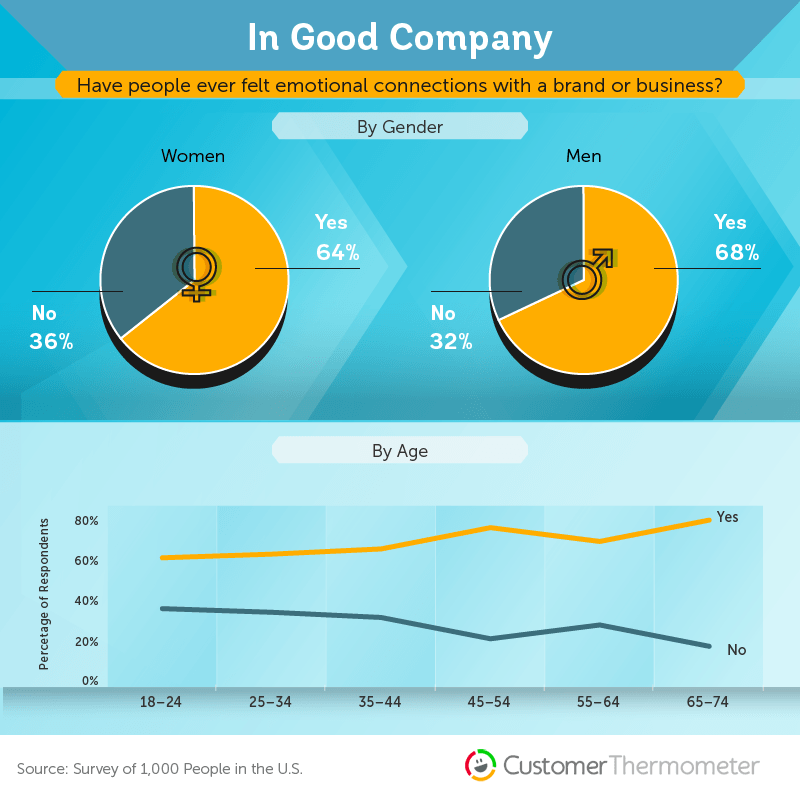 Many Buyers Look for Discounts
Customers looking for discounts or coupons isn't new behavior, although how and when customers look for deals has changed dramatically. Although the clipped paper coupon hasn't died – and many stores still find a good return on direct mailers with coupon offers – it has evolved. A shopper may now browse your physical store, find a purchase, and quickly Google a coupon code to their smartphone, presenting you with a scannable barcode on their screen at checkout.
These coupons may be found on your website, or they may be something you offer through third-party coupon sites. Coupon sites often, have a national reach, driving awareness of their site and offering smaller businesses the power of a national marketing strategy.
Partnering with a larger coupon site can give you exposure to customers, although it may make more sense for your brand to offer discounts solely on your website. New customer specials, for instance, are very popular for service-based businesses. Free consultations for professional services such as a lawyer or an accountant may be another option, available to new customers who use your online booking form.
Buyers Appreciate Authentic Communication
Authenticity for a small business means engaged interaction with your customers. Older methods of advertising, such as over-the-top claims about the success and veracity of your products are gone, as are many forms of celebrity endorsement. Instead, as brands develop a more human online presence using social media, the ability of your customers to develop a give-and-take relationship, rather than a transactional one, has increased.
Transactional advertising, such as billboards along the roadways, banner ads on your favorite website, or in-app ads on Netflix or Spotify have little effect on younger generations of customers. In fact, many millennials and Gen X consumers report that they're "ad-blind." This means that in order to gain the attention of new customers, you'll have to make a more personal connection with them.
Veteran salespeople will tell you that regular clients tend to be loyal because they've developed a relationship with their salesperson. These clients are different from a transactional client who simply purchases an item based on price alone. Authenticity for small businesses in today's world of online shopping means that every customer interaction you have has the potential to go viral, either through reviews online or through a customer's own social media posts.
According to Forbes Magazine, "62% of millennials say that if a brand engages with them on social networks, they are more likely to become a loyal customer. They expect brands to not only be on social networks, but to engage them."
On Torch Talk we have addressed the importance of an online presence, from having a modern website to how social media is influencing consumers. You will need a devoted social media presence and a vibrant, mobile-friendly website to start. The way that you, or your online media representative, engages with your customers makes a big difference. Instead of a faceless big corporation (which many millennials don't trust), buyers want to feel like they are dealing with the real person behind the brand. This begins with a relatable story of your brand's origins and follows through with approachable, transparent communication with your customers.
Having an active social media presence is essential, and this begins with responding to notifications across the channels you're in. If you don't have a business social media account, you need one, and about an hour a day toward managing it. If you don't have the time or inclination to manage social media, you can hire a solid social media marketing company to curate new content for your website and social media profiles, respond to general customer interactions, and launch scheduled Tweets, posts, or pictures for you.
The greater your transparency and interaction with your customer base, the more brand loyalty you build. Loyal customers can even help do some of the marketing for you – micro-influencers that enjoy your product or service will share with their followers, driving more interest to your business.
Embrace Omnichannel Shopping

Omnichannel shopping, integrating your web presence and your brick-and-mortar store with personal customer interaction, is the best way to develop your brand image and engage with new clients. Each channel is unique, from Facebook to your own website, so it's important to become aware of the ins and outs of each type of media as well as your brand placement there.
Connecting the dots between the different touchpoints in your marketing campaign is essential to driving business. If you don't have a strong online presence, you run the risk of being overlooked. If the in-store shopping experience doesn't deliver on the online promises you've made, then you may lose customers or risk appearing out of touch or fake. These nuances aren't something that businesses used to need to think about. However, the personification of many brands and the importance of authenticity to the powerful buying generation of millennials have made a more relatable presence essential to small businesses.
Tips For Making Omnichannel Shopping Work For Your Brand
Different channels for reaching your customers may include your competitors, your own website, your brick-and-mortar store, and your social media presence. Research suggests that each of these "touchpoints" is critical to pushing a customer down the sales funnel. Here are some ways that small businesses can make omnichannel shopping benefit their brand:
Master one channel at a time
If you're marketing using a shotgun approach, you may be missing the opportunity to engage fully with your customers along one channel. Choose which selling touchpoints you feel most comfortable with, whether it's your in-person experience, your website with plenty of fresh, unique content, or your social media engagement. Gain confidence there, and then slowly branch out to a new channel.
Determine the financial value of each selling channel
Depending on your business model, you may benefit from selling some things online and taking a bit of a hit on shipping or discounts and having others available in-store only, saving on prohibitive shipping costs of large or bulky items. For those whose small business is primarily service-based, you may still be able to offer different services online through web chats or in your office, where an in-person touch is best. Balancing the overhead costs of a brick and mortar store is something to consider when offering products online.

Match your messages
Your online presence, values, and customer interaction should mimic the in-person shopping experience. Having a consistent message allows you to build an authentic brand. For example, if you have a more off-beat or eclectic digital presence, then your physical store may be a little funkier. Professional services like legal or financial may have a more button-downed vibe, lending an air of authenticity and knowledge to their branding.
Be aware of your customers' shopping behavior
You can use website analytics to see how many times a customer will visit your site before making the commitment to buy, and even gather information about how they're shopping. For businesses who have many shoppers visiting them on the mobile site, redesigning their website to be user-friendly and offer "nearby deal" alerts when a customer is close to your store may be effective. If you don't know what's driving customers to your business, you may be making the wrong marketing choices. Google analytics can help you determine your marketing ROI and which channels are most effective for your business.
Understand your target customer
When you gather a profile of your primary target customer and the secondary ones, then you'll have a better grasp of where they get information about new products, their favored way to interact with brands (social media sites, company websites, or even in-person). Knowing how your target customer uses different shopping channels allows you to build a presence around them, engaging them where they are. This goes beyond marketing on Google ads or Facebook sponsored posts but rather positions your brand in an accessible way for your customers.
Takeaway
The modern consumer is different from the consumer of 10 or 20 years ago. Customers are more aware of their options and more likely to disengage with brands that don't resonate authentically. As a small business owner, you have the unique opportunity to tell your business story and explore your niche. While the modern customer likes the convenience of browsing and researching products online, most still prefer the brick-and-mortar store. Combining the two of these into a holistic customer interaction can help you stand out from your competitors and the Big Box stores.