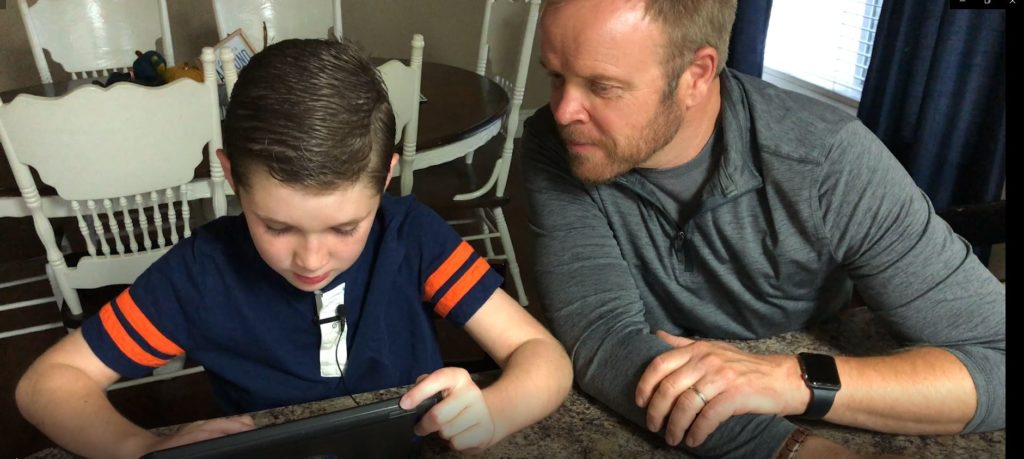 It's that time of year, when parents franticly try to get their kids the newest smart phones, tablets and gaming consoles – any and all things tech. So, you know what that means? Desperately calling stores to see if they have received their latest shipments, refreshing your browser every other click to get the last one online or driving all over town because a clerk said, "We have three left but we cannot hold them."
If your kids are like most kids, their holiday wish lists are filled with technology gadgets. Those gifts make most parents sigh. You want your kids to be excited but protecting them online feels harder than scaling Mount Everest. Okay, that may be a little dramatic, but still, it is a mountainous chore. Every kid loves the most popular online games, but do they know what risks await them online?!
One of the main scams aimed at players is offering free in-game currency. These scams are suspicious and very common among gaming platforms. Players are told they can access free online currency simply by visiting an outside site and entering in their username, password and some other personal information.
In many cases, that currency never arrives. The victim's gamer identity is instead hacked. Scammers then use the stolen account information to also scam others, like the player's friends and family.
"One of BBB's top priorities is educating consumers about protecting their personal information," said Tyler Andrew, president and CEO of Better Business Bureau Northwest + Pacific. "We especially want children and their parents to understand the dangers of online gaming."
Along with currency scams, children can be taken advantage of by participating in the social aspect of these games. During their experience exploring these digital worlds, interactions with other players in the unmoderated chat feature leaves younger players exposed to players of all ages.
For many online multiplayer games, there is little to no control over who is playing. Even though strict chat filters can be activated – blocking inappropriate words and phrases, for example – children are still susceptible to being targeted by online predators. Because these games have a social component, they are often used as a vehicle to lure children on to other platforms (Facebook, Snapchat, Skype). Games that appeal to children under 12 are especially risky because that age group often lacks the ability to discriminate between appropriate and inappropriate requests.
Another way scammers target players is by directing them to a link that downloads an executable program (.exe) directly to their device. These are better known as "hacks" or "exploits." The program injects malicious code into the system to gain information and often gives the scammer complete control of the user's desktop. This not only compromises a user's account but their entire computer, including banking data, passwords and other sensitive information.
BBB Northwest + Pacific recommends these tips for protecting you and your children when heading online this holiday season:
Set boundaries. The online gaming community often opens doors to new friendships with other players, but make sure not exchange personal information with someone you do not know.
Strengthen your password. Creating a strong password and changing passwords regularly can keep you from being hacked by scammers.
Be cautious of links. If an advertisement pops up while playing a game, don't click on it. If you end up on one of these links, do not enter any personal information.
As a parent, it's important to know all the ways your children may be approached when gaming online so you can have conversations about it. Then they can be on the lookout themselves.