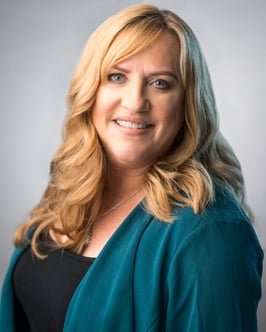 Meet Roseann Freitas, your Marketplace Manager based in
Honolulu. Freitas' role is to foster the development of BBB's presence on the
Hawaiian Islands throughout various engagement activities. When she isn't out
in the community giving presentations or promoting BBB, she's available to
visit your business to discuss various services of your accreditation.
Keep
reading to learn more about Roseann:
Where were you
born?
I
was born at RAF Mildenhall England, while my father was stationed in England
with the USAF.
What other
places have you lived?
My father being in the USAF had us moving around
during my childhood. My mother was born and raised in England, so my dad
kept getting orders back to England. When we didn't live in England we
were in Arizona. My childhood was spent with too much rain or not
enough…nothing in the middle. I have also lived in California, North Carolina,
Kansas, Virginia and Hawaii.
What do you
like/love about where you live now?
In Hawaii, I found a place I could call home.
The people of Hawaii embody the aloha spirit of kindness, respect and
authenticity. The beauty of the islands is amazing and reminds me to be
thankful for getting to live here.
Where's your
favorite place to visit?
My favorite place to visit for rest and relaxation
is the Westin Hapuna Beach Hotel on the Big Island. I get to
snorkel, enjoy the ocean and relax by the infinity pool.
My first job was in the office at Gilbert High
School during my senior year. I answered the phones and sent out unexcused
attendance sheets. Any big lessons you took away from that occupation? I learned that I liked working in an office
and that I took pride in my work. There was pressure from fellow students
to pull their unexcused attendance sheets, however I didn't give into the
pressure as it would have been dishonest.
My work experience has been with small businesses,
which allowed me to see the whole picture of running a company. I love
talking business and best practices for a successful business that meets the
consumer's needs. With the BBB, it will also focus on the consumer and
educating them on working with reputable businesses and avoiding the pitfalls
of unethical businesses or people.
What aspect of your job are you excited to explore?
I am excited about
so many aspects of this role. Getting to meet Hawaii's businesses and
learn their stories is top of the list. The people of Hawaii work hard to
provide for their families, however they also give back to their community Ohana
and learning those stories are invaluable.
What's one
thing people might be surprised to learn about BBB?
BBB is more than just a grading system for
businesses, it provides education for consumers and businesses. We are being
bombarded with so many scams these days and it is hard to know what to
believe. The BBB addresses those issues, which is a great resource for
businesses and consumers.
Do you have any
special talents?
I teach Jazzercise and love music.
If you could only eat at one restaurant for
the rest of your life, which would it be?
This one is so hard to answer as there are so many
great restaurants, however a restaurant with a variety of food would be
best.
Other than
email, what app do you use on your phone the most? Why?
I use my Facebook app the most as it allows me to
keep up with my family (especially my grandchildren) in Arizona and Maryland.
You can reach her at roseanne.freitas@thebbb.org