Walking into Floral Art, immediately transports you to a beautiful spring day, the bright colors and smells can uplift anyone's mood. As you see the beautiful arrangements and pots and pots of flowers just waiting to be placed in a vase, you can't help but want to take something home. Floral Art has been an Accredited Business in Idaho Falls, Idaho with Better Business Bureau for over three years. It's just one way they show their customers that they are just as important to them as the delicate buds they work with every day.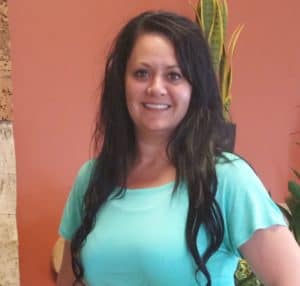 Owner Micha Styhl had always dreamed of owning a floral shop someday. She spent many years working at other floral shops conforming to other designs and ideas. At a friends' urging, Styhl applied for a manager position at Floral Art. She was apprehensive at first because the shop was different than places she had worked at before. But in time she grew to love it.
One day the owner told her they couldn't keep up with the shop in Idaho Falls and Jackson Hole and asked her if would she like to purchase the Idaho Falls location.
"I said yes, immediately, I didn't even think about it, I didn't talk to my husband, I just knew this is excatly what I wanted to do," she said.
Now just over three years have gone by, and she doesn't regret that quick decision for a minute.
Styhl's predecessor always made unique arrangements; something outside the box, and that design aspect is what drew her to Floral Art and has driven her to keep each of her pieces out of the ordinary.
"We take each arrangement and try to give it a twist, a special design all of its own," she said.
While traditional arrangements are beautiful, she says she wants each of her customers to have something that is all their own, that doesn't look like anything anyone else has received. She looks at each bouquet and always tries to give it, its own twist.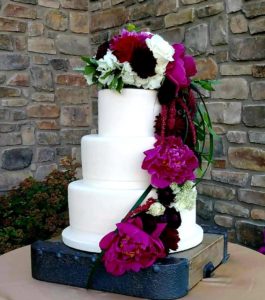 While holidays are a florist's bread and butter, Styhl says her favorite days are the normal day's when she has the time to use her creativity to put a piece together. She says she also loves coordinating the floral aspects of weddings from the bridal bouquet to even draping the cake with flowers, giving each bride a look that will be only hers. She also enjoys taking that pressure off the couple and their families by handling all the details.
Flowers and weddings are such a joyful combination, but it's actually funeral flowers that Styhl enjoys putting together the most.
"It's something I can give to the family, a beautiful tribute to their loved one that is no longer here," she said.
Styhl feels like it's a way to bring some beauty to a sad occasion.
The artistic side of the business brings her great joy, but as a business owner, it is her customers that are constantly on her mind. This is one reason she has sought accreditation with Better Business Bureau. She wants her customers to know she is committed to running her business with integrity. She wants her customers to know she is willing to be accountable to them because to her; her customer satisfaction is a top priority.
Styhl has some advice for entrepreneurs just getting their feet wet — "make sure you are fully prepared." As a fairly new small business owner, she has a five-year plan but continues to let her work and her customers lead the way.