BBB's Build a Better Business video series has been an eye-opening experience for most of us. For me, it provided an opportunity to get my hands dirty, but only figuratively. I stepped into the world of Pilates, at Core Pilates and Wellness in Spokane Washington.
Yes, my body objected a bit, but I did it. I must admit I put a lot of trust in
someone's hands as a first-time user of Pilates machines. I had no clue those type of machines even
existed. My instructor was very kind and
patient. After an hour, I wasn't sweaty,
but I did gain a new appreciation of the discipline. Core Pilates and Wellness is not just a
business for owner Dana Wall, it's a place where a healthy mind and body can be
maximized to full potential.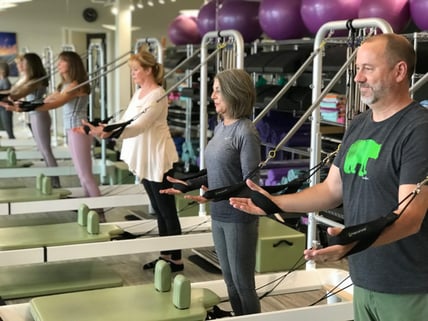 "Our seal on our door lets our customers know that trust and
integrity are important to us and that they are in a safe place," stated Wall
as to the importance of being an Accredited Business with BBB. As class participants entered the building, Wall
greeted them as friends. As the class
began, newcomers and seasoned veterans got their machines and showed us how it's
really supposed to be done.
"The biggest misunderstanding is that it's Yoga and that it's
for women and young people. It's for
everyone," says Wall. The cross section
of the class showed that, both young and old and men and women participating. They made it appear effortless. It's a community of those who want to feel
better in mind and body.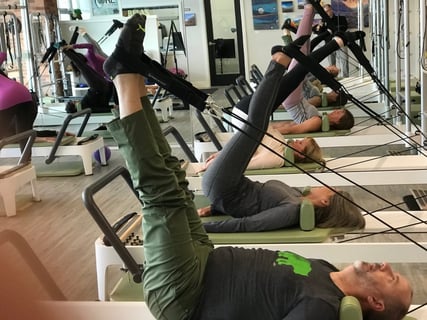 As I chatted with each person in the room, I listened to
their stories and their journeys to feeling better inside and out. There were mothers and grandmothers, fathers
and grandfathers, former military members and cancer survivors. Their goal was to feel better in mind and
body with those who had the same outlook, I think they have found it with a
business built from the ground up valuing integrity and trust.
Hats off to Core Pilates and Wellness for its commitment to
trust and integrity and for being a shining example for Better Business Bureau
Northwest and Pacific.