Sometimes it's time to take a chance. It's time to decide to do things on your own terms and create
something better than before.
For Mark Franklin, owner of Roof Rescue, that day was in 2014. While he had been in the roofing
industry for years, he was ready to go out on his own. He thought with his knowledge and experience, he could create a company where service, communication and an educated team would be top priorities.
Franklin says he works diligently to ensure his crew and staff know the ins and outs of the business –
from installation to helping his customers on their insurance claims. While taking care of his customers is top priority, Franklin values his team just has much. He wants everyone on his staff to be treated equally, paid fairly, and held accountable for their work. This mindset has treated him well over the years, as he said his turnover has been very low.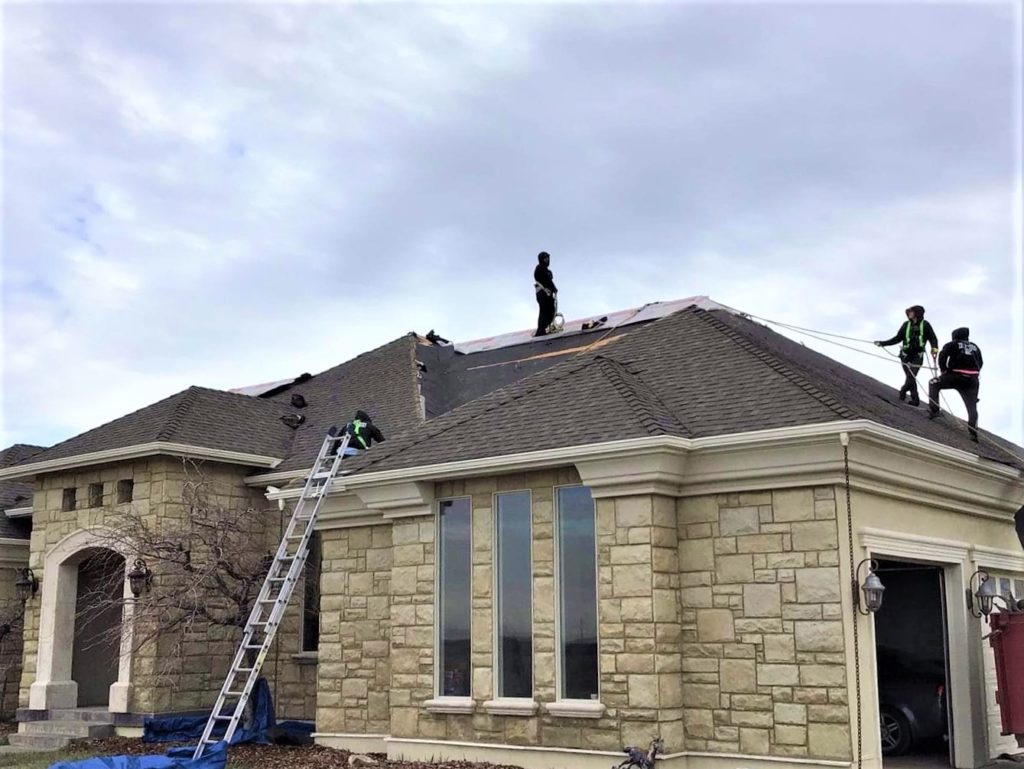 Last spring, a storm brought golf-ball size hail that damaged thousands of roofs in Eastern Idaho. For most roofers, this nightmare for home- and business owners would be a dream come true, as demand for this specialized service of repairing or replaced roofs on existing homes went (literally) through the roof. But with it also came competition from out-of-town businesses who scrambled to work the disaster to their advantage.
Franklin kept his mission and vision intact through it all and didn't allow the increased demand
to compromise his integrity. He explained that some local businesses chose to lease their name to out of town roofers, but he chose not to do to that in fear of losing quality control, a tenet from which his successful business was built.
During this time, the team went one step further to extend a service not every roofing company offers.
They understood their customers were stressed from the storm and the damage it caused, and to make life a little easier, Roof Rescue worked directly with their customers' insurance companies to make sure they got the compensation their policy offered for a roof replacement. After seeing the relief this
provided to his customers, Franklin said his team continues to offer this benefit to Roof Rescue customers.
Like any CEO, Franklin has a vision for his business. He wants to keep growing, and he says devotion
to customer service and his team will never change.
We want to thank Roof Rescue for being a BBB Accredited Business for the past three years.