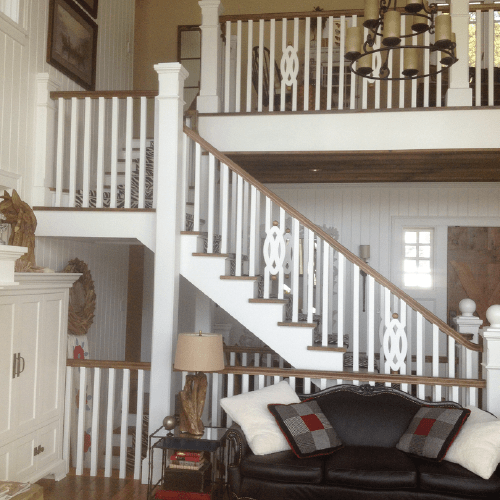 The real estate market has been heating up in the Northwest region and home values have been shooting up. Home values are so hot across the state of Montana that many are looking to reinvest in their home by considering home remodel projects. Still, others see it as a good time to cash in on their home's rising value so they can build their dream home on a new lot.
For some, taking on a home remodeling project can be intimidating. Then there is the time and effort that goes into building a home. From selecting the lot, floorplans, finishes, securing financing and even finding the right builder —it can be one of the most daunting projects ever attempted.
Jason Townley from J Built Healthy Homes, LLC knows the realities of constructing a home. Two years ago, Townley relocated his home building business to Missoula from Kalispell. He got started in the home building business more than 30 years ago, as a carpenter for a Master Builder and over the years he has expanded his talents and training to include all aspects of construction from design and planning, materials selection, built in furniture design, paperwork, etc., all the way to completion of the project.
To help promote his business in a new city, Townley turned to Better Business Bureau. The BBB was a household name where he grew up, just 20 miles outside of Boston. He associates the BBB brand with trust and said he finds himself more likely to hire someone with the BBB seal.
"When I moved to Missoula, I didn't really know many people and nobody knew about my business," he said. "I figured that I would be more likely to hire a business with the BBB seal and that there are probably a lot of other people out there like me who feel the same way."
Jason likes to work with a small to medium sized crews and to be involved on-site from start to finish on every project.
"For me it is great because it is always different, it is always changing, you are not just framing house, after house, after house –which gets boring," Townley said. "When you build a house, side it and then go inside and build the cabinets, built-ins, and trim —it gives you an appreciation for when you are framing the house on how the whole project is supposed to come together."
It is also a very different landscape for finding help today than it was five years ago. It seems there has been some pent-up demand for building, remodeling, and home repair services and now consumers are aggressively hiring for these services. What does that mean for people looking to build their dream home? They will find that builders and remodelers are less willing to discount their services as they might have in the past. Because discounting could mean cutting corners.
"Watch out for builders or contractors who are more like sales people," Townley said. "They may have a silver tongue and quote you a price that is in your budget, but then they start the work and they tell you that the job will require extra time and more money."
He also advised for people to trust their instincts.
"You should have a good gut feeling about the person you are going to hire. This person may be spending weeks inside your home," he said. "Make sure it is someone you feel good about being there."
For anyone taking on a home remodeling project or building a new home it's important to be patient with the timeline.
"People watch HGTV and all these home shows and they see a home get a complete makeover in two days," Townley said. "A lot of time, that is what they expect when they hire a contractor or builder. It is unrealistic. It takes time to get a job done right."
It is evident that Townley is passionate about his work. While he is a licensed contractor, he prefers the title of builder.
"Contractors just do the paperwork," he said. "Builders do the paperwork, manage the subs, and actually do the physical work. I love doing the physical work that is involved in building a home – that is the fun part."
When asked about the biggest challenges of his job, he stated he tries to share and articulate how the finished project will look by laying it out on paper. Two people can look at the same layout with a different perspective. The challenge is getting on the same page as the homeowner and making sure the finished product meets the vision the homeowner had at the start of the project.
"I just want them to be happy," he said. "And I want to make sure that the finished job meets their expectations."