The best recipes come to life in the kitchen. It's where the
right mix of ingredients, cookware and creativity combine to create a product
that fuels those fortunate enough to enjoy the finished product.
As we roamed through rooms of a West Seattle home managed by Renters Warehouse Seattle, it wasn't lost on us the kitchen was where Shannon O'Driscoll Hedges, a rent estate advisor with the Tukwila-based leasing and property management company, shared their recipe for building a better business. You simply take a big dose talent and mix it with cutting edge technology.
Early into our conversation with Renters Warehouse, both ingredients
were obviously in place. The expertise O'Driscoll Hedges and the rest of the
Renters Warehouse Seattle team provide is essential to guide homeowners and
investors through the process of leasing their property. Especially in a leasing
market as promising as what we're experiencing in Western Washington.
With the demand for rentals in the Puget Sound region
outpacing vacancy rates, rent has been on the rise. Median rent prices in King
County spiked 3.6% over last year, jumping to $2,469 for properties ranging
from apartments to rental homes. Some experts even project further increases in
the near future, with the rental market expected to increase by as much as 4.9%
by next June.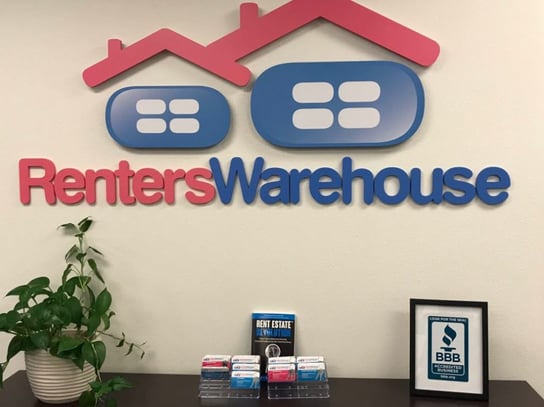 If you think those conditions mean that now is a good time to
rent your home or property, you're likely right. But only if you do it the
right way. O'Driscoll Hedges walked us through data and technology the Renters
Warehouse Seattle team employs to determine a best course of action for any
property owner looking into leasing. Using geotargeted marketplace information,
they analyze potential rental prices and project a year-over-year investment
outlook for determining if renting is even the best option.
The talent Renters Warehouse Seattle has for understanding
that data and then using it to benefit their property owners injects a level of
confidence into a process that can often feel uncertain. For many investors,
leasing their home or property comes with high stakes. Nest eggs, retirement
plans and livelihoods may be on the line, so it's important they know they're trusting
their homes to an organization with their best interests in mind.
That level of trust isn't easy to cook up. And that's why we're
excited to spotlight Renters Warehouse Seattle – an accredited business that
has the recipe just right.