By Veronica Craker, Content & Communications Director
What started as a modest food truck has grown into a full brick and mortar restaurant with a cult following of fans across the country, many who've never even stepped foot inside.
The Cornbread Café sits at 1290 W. Seventh Ave., in Eugene, Oregon. It has a retro diner aesthetic, complete with the original sign from the 1950's. The menu consists of burgers, waffles, sandwiches, mac and cheese, nachos and pie —and it's completely vegan. That means all of their dishes are made without the use of animal products, such as meat, fish, eggs, and dairy.
The owner, Sheree Walters, spent 25 years working in the restaurant industry before deciding to open a food truck to serve food her way.
"I had planned to open my own restaurant my whole life," Walters said. "The goal was to make a place that everyone could eat at."
This means providing delicious meals that are appealing to both vegans and meat eaters. Fortunately, Walters was up to the challenge and had a great teacher in her grandmother Jean English.
"My grandma taught me how to cook … she was the main inspiration for all of it really, the cooking, the perseverance, making everything from scratch."
Walters creates dishes that are nearly completely made from scratch. She even sources her bread from local bakeries. Her most popular dish is the Eugenwich. For this dish, Walters fries a tofu patty and layers it with vegan cheese, carrot bacon, haystack onions, lettuce, tomato and smoky sauce on a grilled bun. Her inspiration for the sandwich comes from her time working at Carl's Jr. The sandwich was even the featured meal on an episode of Diners, Drive-Ins and Dives starring Guy Fieri of the Food Network Channel.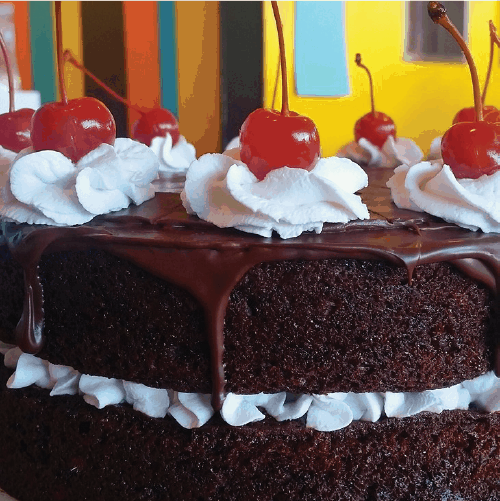 Despite the obvious success, Walters says it's taken her years to create the type of business that allows her to step away from the kitchen.
"For years I basically lived at the restaurant," she said. "I opened and closed. I was there every day. After I bought my partner out, I was cooking, and managing and serving and doing dishes and running the business."
Her advice for budding entrepreneurs is to make sure they have passion and enough funding to get the business moving.
"It really takes a lot of time to get to a point where you have that cash flow when you start on a shoestring budget," Walters said. "I definitely would say I've got a college degree in business at this point and I never went to college."
Now that her restaurant is operating comfortably, Walters has set her sights on expanding the business. She said she has a 10-year-plan that includes a catering space and future locations throughout Oregon and beyond.
"Currently I'm planning on a second location in Springfield, so I'm about to sign the lease agreement for that, and then I plan to open a third one and then franchise after that," she said.
Her goal is to bring delicious vegan food to the masses while still paying homage to the Cornbread Café's roots of being a small diner created to serve the local community.
"I would like to see (a restaurant) everywhere, but I don't want to overdo it, and I don't want it to become something it's not," Walters said. "I have a very specific 10-year-plan put into place. Now's the time, people are very receptive to veganism."
To learn more about the Cornbread Café visit cornbreadcafe.com.