So many of us have tattoos. Big ones, small ones and in-between ones. As part of our focus for
Small Business Week, I visited several businesses in the Spokane, Spokane Valley, Post Falls and Coeur d'Alene area. I got to spend some time with the owner and staff of All About It Ink in Spokane. Owner Justin Zhanter assembled several artists to create vibrant, elegant custom tattoos for their clients. All About It Ink is a new accredited business with Better Business Bureau, and embracing the values of integrity and trust is important to Justin, his artists and clients. Seeing the work on his website, social media and on the walls of his business makes me realize that this business values our standards and wants to uphold them.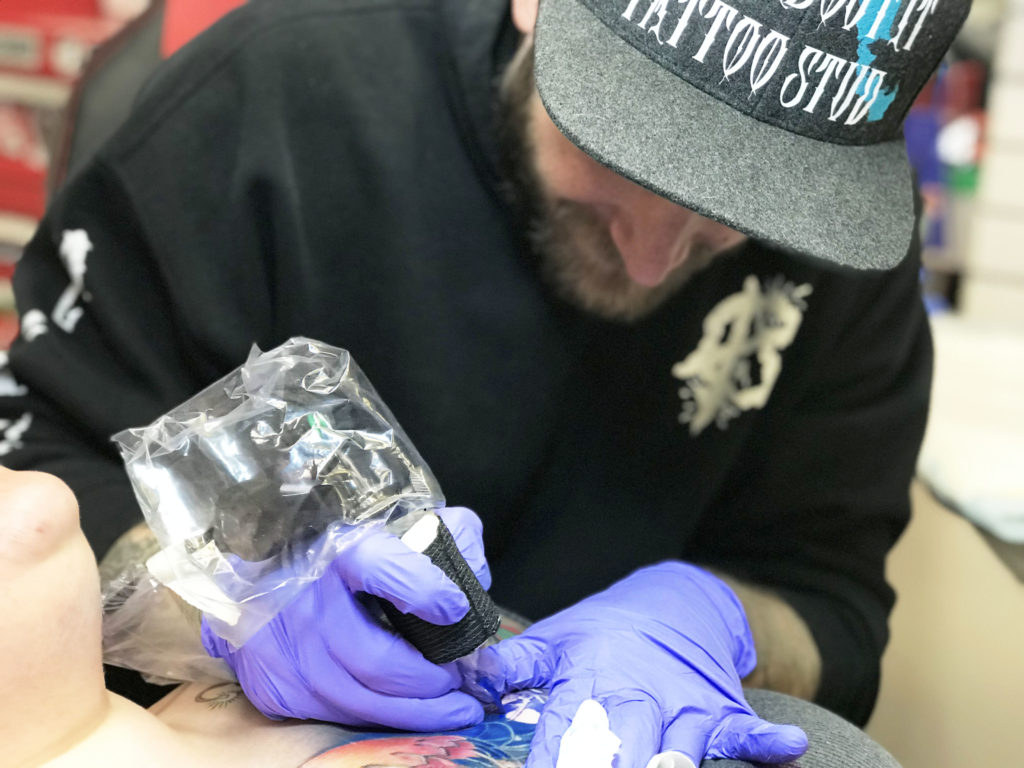 This was just one business that I visited during Small Business Week which runs from May 5 to 11. This week, our entire team of marketplace managers are making a commitment to visiting as many of our amazing small businesses as we can in five days. By the numbers in Washington, according to the U.S Small Business Administration in 2018, over 590,000 small business are in operation and employ 1.3 million people statewide. Plus, small businesses created more than 62,000 new jobs in 2018 with the highest number of employment coming from health care, construction, and accommodation and food services industries.
I was able to see the diverse set of small businesses in our area like All About it Ink. Seeing their commitment to our standards are right on the front and center of our website by listing their commitment to licensing, sanitation and transparency. It was a privilege to see our standards
being upheld in so many ways by this business and so many of the businesses I visit during Small Business Week.
You can find our posts all this week by liking and scrolling through our social media pages:
Facebook: Better Business Bureau Northwest and Pacific Serving Eastern Washington and Northern Idaho.
You can Follow me on Twitter: TylerBBBNWP
Also Find us on Instagram: BBB Northwest + Pacific
See you out there for Small Business Week.