Who doesn't love puppies? Not me! In fact, I would say
"obsessed" would be the correct word to describe my feeling towards dogs. I've
been known to wave at dogs in cars two lanes over, stop mid-sentence to admire
a doggo, and stop dead in my tracks for the chance, rather the honor, to pet a
cute canine passing by.
Five years ago, I lost my dog. He was the first dog that was
"mine". As in "please, please, please Mom, I promise to take care of him" mine.
He was a big, black lab named Snoop Dogg (Snoopy for short). I took him on all
kinds of adventures including hiking trails, dog and people parks and frequent
trips to the beach. He was my buddy since he was born but after 11 years of
adventures he passed away. I was heartbroken.
The only cure for that kind of heartbreak? Dogs!
In order to feed my need for dogs in my life in Snoopy's
absence, I signed up as a volunteer for the Humane Society in San Diego where I
lived at the time.
When I moved up to Idaho, my husband and I had a goal to get
a house with a yard. But that goal was only to support our main goal of getting
a dog. Just one? Yes, but only because my husband is allergic.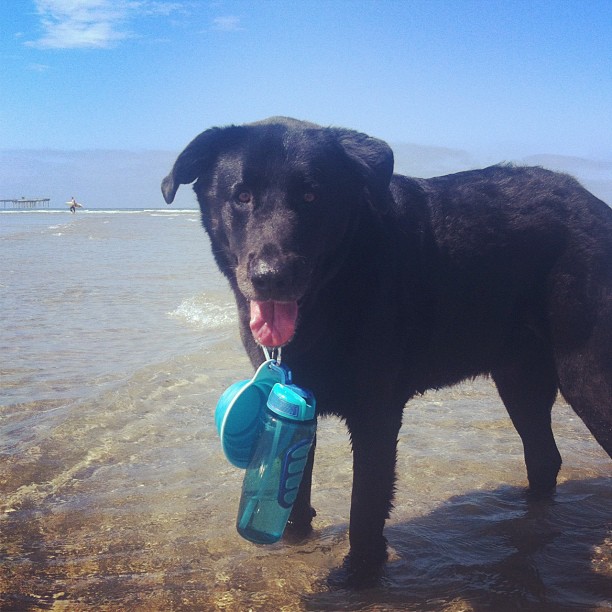 And we did it! Last year we moved into our house and about
two weeks later brought home Winston Thundercloud, our new puppy and family
member. But having the joy, along with the stress and hard work, of having a
dog didn't stop my desire to help more animals in our community.
In March, I reenlisted as a volunteer right here in Boise at the Idaho Humane Society.
At first, I was hesitant. I thought I would think it was my
mission to save all the pups to give them a loving home. I thought there would
be a hierarchy of volunteers and I wouldn't have much interaction with dogs at
all. I thought my busy schedule wouldn't work or benefit them much.
But that's not the case at all. I learned that the average
stay for a dog at the shelter is 6 days with a 98% adoption rate. "They get
adopted, they go to loving homes," said Melanie Larson, Director of Volunteer
services, at volunteer orientation. She continued to enlighten my eager heart
when she said "If you come in and all the dogs have been walked, walk them
again if you want to. What dog wouldn't want that?" And in terms of scheduling,
they'll take what you can give. Whether it's an hour a month or an everyday
affair, the opportunities are endless, literally endless when it comes to the
ongoing loads of laundry that are continuously going.
Next step: kennel training. Once I've completed this specialized program, I'll be good to go on spending quality time with the four legged friends waiting for their forever homes.
If you are interested in finding a Charity to donate time or money to, please visit give.org to find a charity near you.