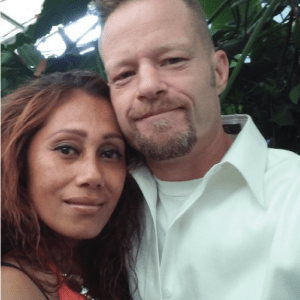 Spring isn't far off, which means homeowners all the across the area will emerge from their winter hibernation to start planning those home improvement projects. Whether you're going big —like building a whole new house or taking on a major remodel —or keeping it small, it's vital to trust the people you're working with.
Better Business Bureau Northwest & Pacific knows it's important to Start with Trust when hiring a contractor. Our Accredited Businesses live up to a higher standard each day, so we chatted with one of them for some expert advice.
Moses Dunham owns Moe's Home Improvement in Salem, Oregon. A native Oregonian, Dunham not only does right by his customers, but he also does right by his community. He told us what to look for when hiring a contractor, which mistakes to avoid, and why he thinks it's so important to give back to the community.
Q: How did you first get interested in construction, and why did you decide to start your own company?
Well, I started this work about twenty years ago, working all the different trades. I never found one trade where I pictured myself doing for the rest of my life. So, I started doing all the different trades, doing something different each day. Then, the opportunity came, and I made the decision to go out on my own. I got to become my own boss, work when I wanted to work. Work how I want to work. Take the jobs I want to do and make some money.
Q: It's not easy to start your own business. It can be scary going out on your own. What was the hardest part of that process?
The hardest part getting started was not making enough money. I was a little hungry the first six months. I started off in a fresh town and had to build myself. I had to build our company, build our reputation, grow our clients.
Q: How did you first get interested in Better Business Bureau and why was it so important to you to seek accreditation?
I had a few clients try to look me up on BBB, see who I was, what I was about. I actually had a few clients who suggested I become Accredited so that potential customers would know trust is important to me.
Q: Now that your business is up and running, you've started giving back to the community by supporting the homeless. Why is this so important to you?
We make enough money now that a little funding going towards the people who need it is worth it. We feed the homeless every once in a while, on Sundays under the bridge. It's important to me to help those who don't have the same life that I have. People need help.
Q: When it comes to projects around the house, where should people invest their money. Which projects tend to generate the most return on investment?
I would focus on the kitchen and bathrooms. That's where homeowners spend most of their time. A nice bathroom helps improve a lot of things. You wake up in the morning and walk into a nice bathroom, that's going to improve your whole day. If you have a beautiful kitchen, you get to cook a nice breakfast, spend time in a nice room looking around going, "Wow, this is so beautiful." How could you not smile?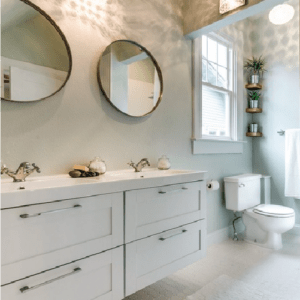 Q: That's the good, how about the bad? What are some of the worst mistakes homeowners tend to make in terms of maintaining their property?
Moses Dunham: Letting their gutters fill, letting water seep back into their roof line. That brings decay into their house. Letting pests overtake their home. Trees hanging over roofs is a huge one. Then there's water damage in bathrooms or kitchens from people not putting the proper flooring down, or not sealing it properly. That's why it's so important to hire a trusted contractor.
Q: Trust is so important especially when hiring for projects inside your home. Why is it so important to Start with Trust by using an Accredited Business?
Because this is your life, this is your investment. It's everything you work for every day, your home. A car is one thing--if it gets scratched, you can cry. Your home, it's what you come home to. It's where your family is at —you have to protect it.