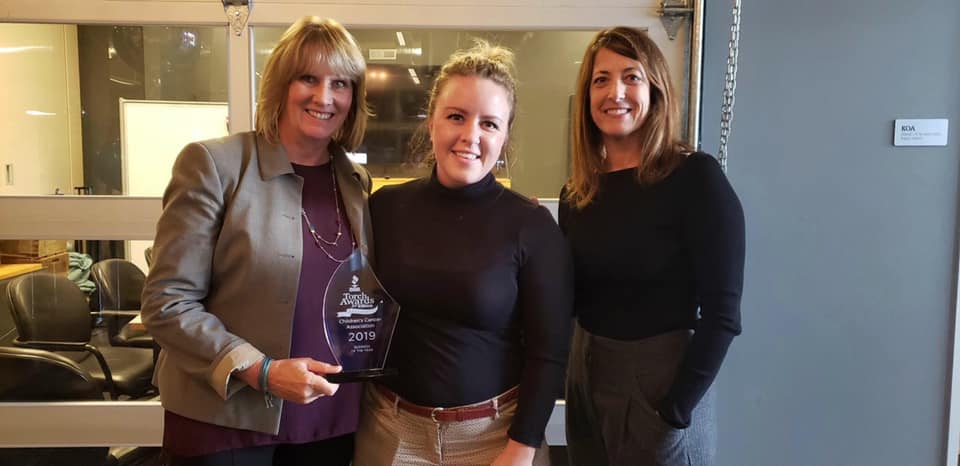 Better
Business Bureau Northwest + Pacific's 2019
Torch Awards season
has finally wrapped, and wow, was it a banner year. I was fortunate enough to
get to celebrate with three of the winners in Oregon who worked diligently on
their applications to showcase their community involvement, respective missions
and customer service models.
First up: Our
Business of the Year award went to Axiom Eco Pest Control. These guys (and gals) do a very
important job – take care of insect or rodent infestations when most of us are
too scared to do anything about it. Not only do they use products that are safe
for a homeowner's fury friends, but their products are safe for the
environment. What really impressed me about Axiom was the emphasis they put on
customer satisfaction. If someone finds a pest after a technician's visit,
Axiom will send a technician back out to remedy the problem within 24-48 hours,
free of charge.
Next was our
Spark Award, which was a new category that BBB NW+P added this year to honor
businesses that have been operating for five years or less. This award went to Nectar Markets, a vertically integrated cannabis
company with locations across Oregon state. Nectar is a pioneer in the budding
recreational industry that aims to make cannabis purchasing a friendly,
approachable experience – even for the most hesitant of customers. What stood
out to me was how they treat their employees; Nectar provides health benefits
and retirement savings programs to their staff, which is a rarity in the
cannabis industry.
Finally, I
awarded Children's Cancer Association (CCA) with our 2019 Charity of the
Year. CCA was the only charity winner for the entire state. Their mission? To
bring joy to seriously ill children and their families during, what is likely,
the most difficult time of their lives. My favorite program that CCA offers is
Chemo Pal. This program matches sick children with an adult buddy that is there
with them during all of their chemo treatments. This person plays with them,
offers company and companionship so that the child doesn't have to face it
alone. It's outstanding work.
All three of
these organizations deserve to be recognized by BBB for their trustworthiness, transparency
and integrity. They uphold BBB's standards and set the bar high in the Portland
community and marketplace – kudos to the winners!