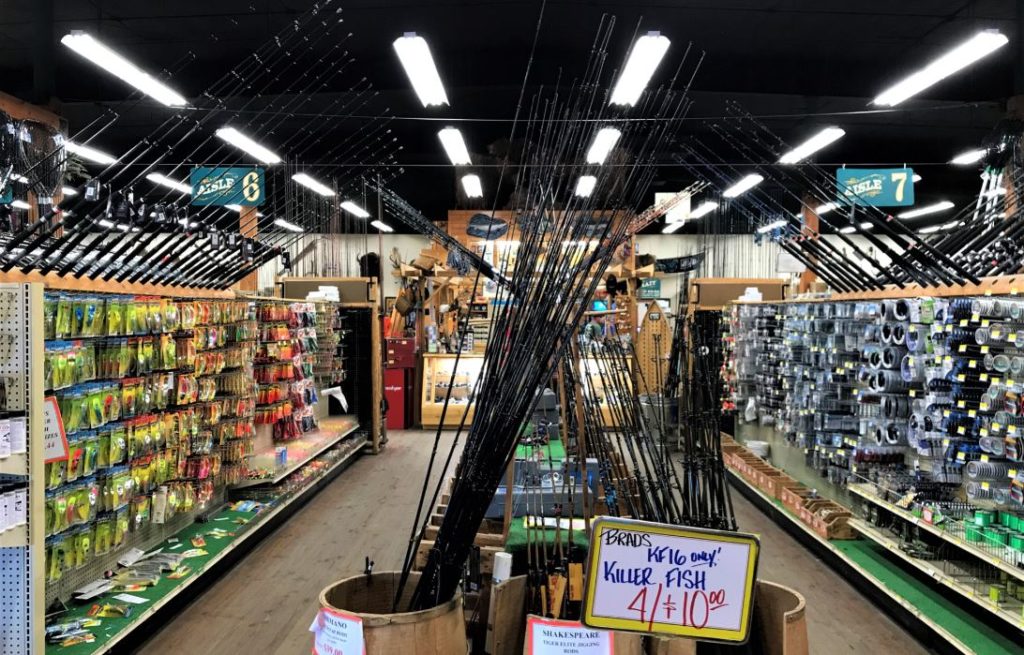 Do you remember your first time going to a small local
hardware store? I know I do. I was working a yard project with my dad and we
needed that special tool that we didn't have. This was back before the big box
stores that seem to be on almost every neighborhood corner. It was also back in
the days of driving down to the ONE hardware store in town that had EVERYTHING
you needed and was only open a few short hours on Sunday.
A couple weeks ago I went to an annual music festival down
on the Kenai Peninsula and planned to stop at different Better Business Bureau
members on my way traveling back to Anchorage. I looked at my list of
Accredited Business's and my eyes were drawn to the name "Soldotna Trustworthy
Hardware Inc." If there is ONE thing to know or remember about the BBB it's
that "Trust" is the cornerstone and foundation of what we stand for! I drove
over to the address listed and was pleased to find, albeit it much bigger than
I expected, but still a local family owned and operated hardware store just
like I remembered from my childhood.
The parking lot was packed, there was an energy that was
pulsating as people were walking in and out of the building with their new
tools, fishing poles or lawn care products. You would think it was a busy
Saturday afternoon at the beginning of spring with how many people were there
to get what they needed, but no it was a Monday in August, towards the end of
summer and still just as busy as ever!
The first thing I noticed when I walked in the door was the
smell! It immediately transported me back to that small little hardware store
as a young boy. It's not just one smell but a mixture of so many others: new
rubber, metal garden tools, fresh cut wood dowels and 2'x4's, plant soil and
rope. It smelled like home improvement and fun all at the same time! The
outside of the building is wood sided, and they have hard wood floors on the
inside which really gives it that small, personal hometown feel. As well as
every single Alaskan animal and fish known to man or woman is mounted on every
inch of their wall space.
Three young ladies helped customers behind the counter, even
though the lines were long they moved fast. I stepped into line to wait my turn
and ask for the manager so I could introduce myself and give them the latest
issue of "In Trust" magazine that features different accredited business from
all over the Northwest and Pacific. When it was my turn at the counter the
young lady directed me to where Scott, the manager, would be. As I walked
through the store I was filled with thoughts of grandeur as I looked at that
new fishing pole, or the bright cooler up on the shelf and imagined it packed
with fresh salmon, or the shiny new wheelbarrow begging to be used for hauling
things for weekend chores.
I met Scott Miller and discovered that his family has been
running the store for over 33 years. His father, Paul Miller founded Soldotna
Trustworthy Hardware back in 1986. Scott and his brother Brian grew up working
in Trustworthy and now their children do as well. They love the family aspect
of working together and being a locally owned and operated business. Paul loved
giving back to the community, especially when it came to supporting children.
They have an annual boat auction every year with 100% of the proceeds going to
local kids' charities in the Soldotna area.
To say that this hardware store embodies the BBB values to
advertise honestly, be transparent, tell the truth and build trust I think
could be an understatement. Although they are new to the Better Business Bureau
having been accredited since 2016, Soldotna Trustworthy Hardware and the
Millers have a long record of doing the right thing and being that small town
hardware store that I want to bring my kids to when we go hunting for that one
special tool we just don't have.