When it comes to vacation, there's a lot to plan. Where to go? Where to stay? Rent a car or ride share? Bring a suitcase full of snack bars or get brave with the local cuisine? Does sunscreen expire?
Whatever the question – and there are many – consumers research their vacations rigorously before setting off. And they should, because they spend trillions of dollars on them. Travel and tourism now account for more than 10 percent of the global GDP. In 2017, gross hotel bookings reached $1.6 trillion. Those figures come from Micro Metrics, a company that helps major hotels up their customer experience game by offering data on consumer trends. According to a new report by Micro Metrics, nearly 70 percent of travelers research their vacation via smartphone. And most importantly, 95 percent of all searchers say they trust online reviews from an independent, respected, third-party source when planning a trip — a source such as the Better Business Bureau.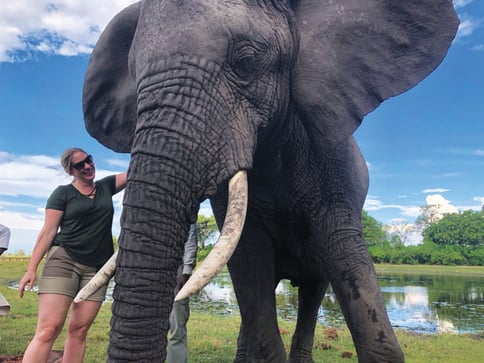 Statistics on consumer behavior emphasize what BBB Accredited Businesses already know; when faced with endless choices, consumers want to spend their money with a business they can trust. This is especially true in the hospitality and vacation industries.
Think about it. By the time a family gets off the plane from a long journey to paradise, they want to know that the company that booked their vacation will deliver on its promises. The bed and breakfast accommodations should look exactly as advertised. The whitewater rafting company should have competent guides and safe equipment. The campervan rented for a national parks tour should be road ready upon arrival.

Travelers spend a lot of time planning a vacation and typically a lot of money, too. According to a Forbes poll, Americans spend 10 percent of their annual income on vacations. For an investment that significant, travelers deserve a top-notch vacation. That's exactly why Jonathan Brunger, general manager for the Missoula-based company Adventure Life, aligns his business with the BBB brand. It shows the public that Adventure Life goes above and beyond to secure their customers' trust and loyalty.
"Being an Accredited Business with BBB allows us to mesh our commitment to service with BBB's vision and mission of setting high standards and cultivating an ethical marketplace," Brunger explains.
Adventure Life has been in business 20 years and organizes unforgettable trips to locations like Antarctica, Croatia, Vietnam, The Galapagos, Patagonia, Greece and more. It takes an adventurous spirit and some gumption to even begin looking at some of those exotic, far away places. Brunger says being a trustworthy travel company goes a long way toward easing a traveler's nerves. That consumer trust hasn't gone unnoticed, either. Adventure Life has won travel awards and accolades from publications like National Geographic Traveler, The New York Times, USA Today, Outside Magazine and more.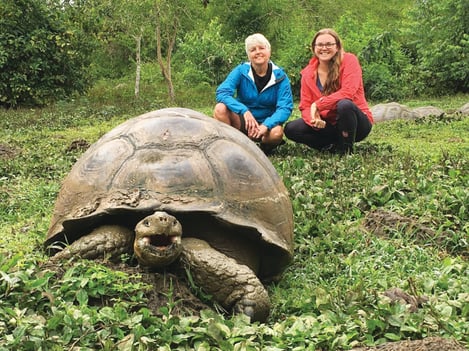 Also earning rave reviews, one customer at a time, is a smaller vacation outfitter. To find this charming family-run bed and breakfast, travel to the fringes of Yellowstone National Park for a vacation on a volcanic hot spot. The West Yellowstone Bed and Breakfast has been in business for 16 years and BBB accredited since 2012.
"We've been family owned and operated since 2003," B&B Owner Deborah Clark says. "We opened when my daughter was six months old."
In the years since they welcomed their first guest, the Clarks added a son to the pack and ushered in hundreds of visitors from all over the world. For those guests, who travel near and far to visit America's first National Park, earning trust starts long before check in.
"Guests can go on the internet and trust that we're a viable company when they see that we're an Accredited Business," Clark says. "That is huge nowadays."
On the flip side of the hospitality coin is CBiz Vacation Rental Insurance. As the name indicates, the company protects the people like the Clarks who rent out their property to vacationers. The Bozeman-based insurance company has grown exponentially with the rise of home rental sites like Airbnb.
CBiz Sales Manager Tony Melillo says it's hard to cut through the internet clutter to reach property owners. Having the BBB seal attached to their brand, well, it helps.
"The seal justifies the validity of our business," Melillo says. "It gives potential and existing clients peace of mind knowing we're accredited."
Melillo says travelers want to book a vacation rental from property owners who go above and beyond to maintain a safe home.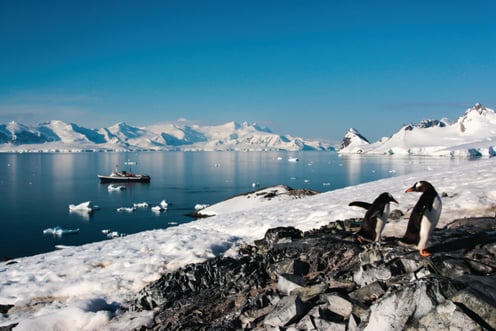 "They don't want to be misled," Melillo says. "Our clients do everything they can do to legitimize themselves and we do, too. Our A+ BBB rating matters to us. It matters to our clients and it matters to their clients." It's clear that BBB accreditation makes a difference to both consumers and businesses.
In an era where vacations can be planned from the palm of your hand, travelers can easily find a company, country and adventure to fall in love with. Unfortunately, scams also infiltrate the vacation marketplace and mislead consumers with too-good-to-be-true deals - deals that don't direct travelers to reputable companies like Adventure Life, Cbiz or West Yellowstone Bed & Breakfast.
All too often, BBB warns of the latest vacation scams. The low, low prices that lead to nowhere, the hidden fees that end up costing a family much more than they budgeted, the rental that looks more rundown than rustic. Last year alone, BBB processed thousands of complaints about vacation scams.
It's those scams that make BBB
accreditation vital for the vacation industry. BBB is a neutral, third-party nonprofit organization committed to making consumers feel safe in the marketplace. Finding an accredited company on the BBB website means we've already done the heavy lifting to vet the business. Choosing to work with an accredited company means consumers can rely on BBB standards of trust when planning that vacation in paradise. And that means vacation-related businesses can also rely on BBB to put them head and shoulders above their competition.
This article was originally written for In Trust, a BBB magazine. Read the fall edition here.