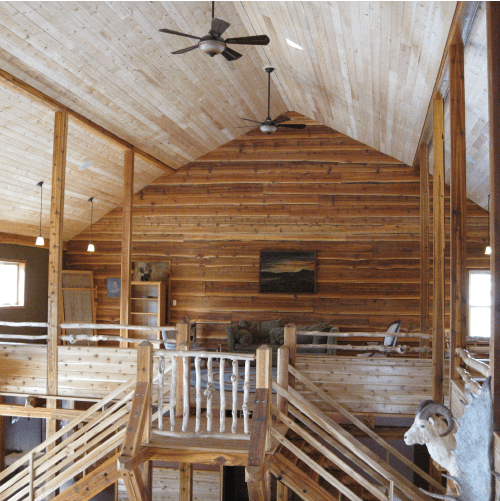 Everyone in Montana has heard the expression, "living the dream." Many of us use it with a little sarcasm as we have learned it takes a lot of hard work to pay for our Montana dreams. But if you are willing to do the work, then you might just reap the benefits and make those dreams a reality. This hard work, sacrifice, and a lot of soup was the story for Keith and Jean Rankin of the Sugar Loaf Lodge in Anaconda.
"It was a dream of both my wife and I since we were young," Keith said. "We wanted a lodge business in the mountains."
Where to locate the mountain lodge was the initial challenge. For years, the Rankins searched for the ideal property. Jean is an ultrasound technician and she used to commute to Anaconda from Dillon and she would keep her eyes open on her commute. In 2000, she came across Mill Creek Road and a sign for 160 acres for sale right across the street from Mt. Haggin State Wildlife Area. Mt. Haggin is known to be an excellent place for snowmobiling and cross country skiing.
The Rankins did their due diligence, counting the number of cars for sledders and cross country skiers. They wrote up a business plan, saw a lot of upside potential and decided to go for it. For a while, they tried to get the lodge business started while living down in Dillon. When that didn't work, they decided to make a full commitment and move up to their new property.
"We bit the bullet and pitched a tent on the property, moved up here and lived out of a tent for five months while I built our first cabin," Keith said.
Aside from a little hired help on the main lodge, Keith has done all of the construction on the property himself. Work began in late June with completion of the first cabin done in November. For the last few weeks of build, the couple was tent camping in the snow.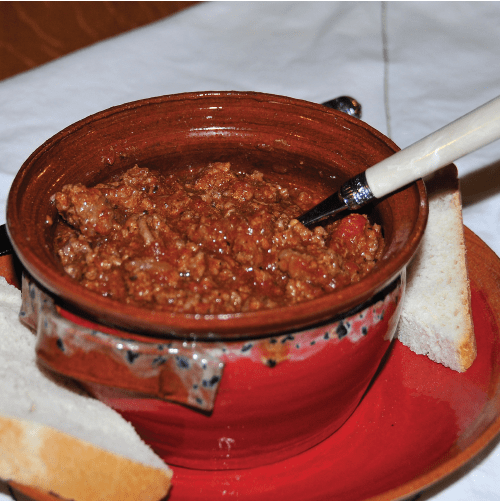 Keith continued to build a couple more cabins on the property and then hung a sign out on the street to let passersby know they were open for business —but nobody came those first few months. Money was tight and there was no advertising budget. One day Jean brought up an idea to Keith.
"We need to put a little food business up front, people will see it, visit and then we can tell them about our cabins," she said.
So, once again, Keith grabbed his hammer and went to work. He threw up a little plywood shack in a matter of three weeks and they named it the "Soup Shack." Slowly but surely, sledders and skiers started showing up and word spread about the delicious soup!
As word spread over the years, their business grew. They soon built a huge lodge as a home for themselves and to accommodate more customers, and moved the soup business into the lodge.
They have tried a number of strategies over the years to keep their business growing. They did weddings for a while, but after dealing with one too many bridezillas and rowdy intoxicated groomsmen, they decided that weddings were not the best long term plan. Besides, they manage to do a pretty good job of keeping their cabins booked with family reunions, retreats, etc. When booked to capacity, The Sugar Loaf Lodge and Cabins can sleep about 40 guests.
But the one constant has been the soup business. The Rankins have recipes for 180 different soups and they try to minimize duplication during soup season, which runs from November to March. With more than 100 customers a day, the soup business has kept Jean and Keith more than busy. In fact, four years ago they decided it was completely wearing them out.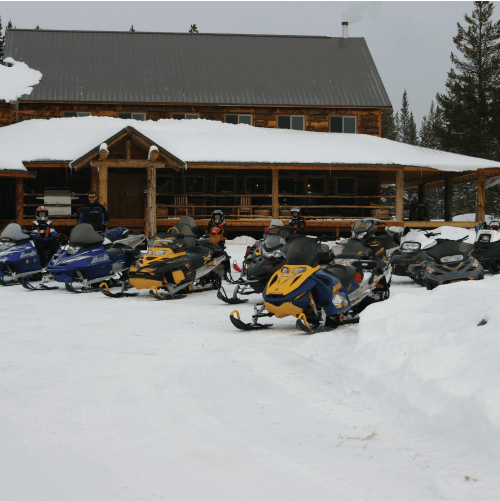 "It got so busy that we decided to shut everything down," Keith said. "My wife and I decided we were too tired and we couldn't keep doing this. It's kind of a strange thing to shut everything down because you are too busy, but we did."
They decided they were just going to run the cabin side of the business, stop working so hard and get back to living that dream. However, shutting down the soup business didn't last long.
"We were getting hounded every single day by past customers asking us to reopen The Soup Shack," Keith said. "Finally, we said OK, OK, we will reopen."
In 2016, the couple decided to seek Better Business Bureau Accreditation. They believe BBB is a highly-respected organization and they feel it is an honor to have the BBB torch on display.
The Rankins work hard to keep that mountain lodge dream alive. Their motto is simplicity perfected.
"People come here because it feels like they are coming home, the aroma, the food, good service. We are not five star chefs, but people feel at home when they come here —that's what keeps them coming back," Keith said.