"She is a little explorer."
That's how Crystal describes her four-year-old daughter Xzylie — a little girl with a strong spirit and the heart of an explorer. But Xzylie's road has been challenging, and exploring doesn't come easy. Xzylie has leukemia.
For the past six months, Xzylie has been in the hospital battling complications of her disease. The frightening diagnosis came in August 2016 when what started as a common cold led to pneumonia and multiple organ failure. Xzylie endured two months of dialysis.
"There's nothing more we want than for Xzylie to always be happy and have a break from doctor visits and treatment," Crystal said.
That break came when "Make-A-Wish" granters Demetria and Preet visited Xzylie in the hospital. Her doctors referred the little girl to BBB Accredited Make-A-Wish Hawaii charity.
"When we first met, she wasn't aware, and I didn't know what to say," Demetria said.
Demetria and Preet continued their visits and saw Xzylie improve, and as her personality emerged, so did her dreams.
As a result of her disease and treatment, Xzylie had to learn to walk, talk and eat all over again. She endured treatments and physical therapy to regain her strength and weight. A strong motivator? A trip to Disney World. Like many little girls, Xzylie hoped and wished to meet the Disney princesses face to face.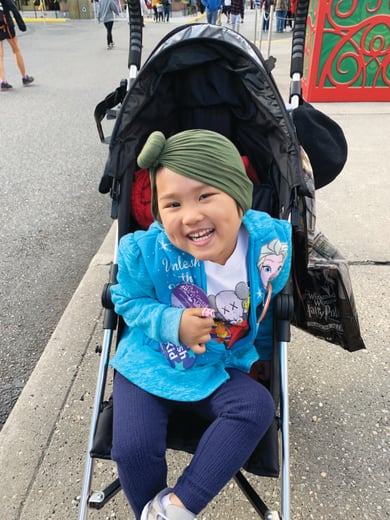 Her wish came true with the support of BBB Accredited Business Hawaii USA Federal Credit Union and its generous donation.
Xzylie's days at Disney World were exciting for her and her family, particularly after she'd spent so much time in the hospital.
"It honestly made my daughter so happy that we were out and about every day," said Crystal. "The fact that we were just having fun all together and she didn't have to go to the doctor's made her happy."
"Life-changing wishes like Xzylie's are only made possible through the generous support of our community and local business partners," said Trini Kaopuiki Clark, Make-A-Wish Hawaii president and CEO. "We are so grateful for the huge heart and aloha of companies like these for all they do for wish children and their families across our islands."
Make-A-Wish started in 1980 when seven-year old Chris Grecious, battling leukemia, wanted to be a police officer "to catch bad guys." Chris's time was running out when local Arizona police made his wish come true on April 29, 1980. Hawaii became the 13th Make-A-Wish chapter, incorporating in 1982. It granted the first wish to a 10-year old Hilo boy in 1984.
Since then, Hawaii has given more than 15,000 wishes, which averages more than one a day since the chapter's inception. The Hawaii Make-A-Wish chapter has a unique role as they provide wishes for children of Hawaii, and they implement dreams of Hawaii for 1,200 families from all over the world. While Make-A-Wish has national headquarters in Phoenix, funds raised by Make-A-Wish Hawaii stay in the state and provide wishes for the local community.
To grant a wish, it takes a dedicated staff of 30, plus an army of over 700 volunteers in Hawaii. Volunteers meet with the child and family to explore the wishes of the child. The logistics of fulfilling a wish can take up to one year to plan.
Medical professionals refer patients to Make-A-Wish, as they feel the benefits are considerable. Children ages two-and-a-half to 18, who suffer a life-threatening illness, are eligible and the determination is made with input by the treating physician. Having their wish granted provides a child motivation to fight their disease and comply with the medical treatment.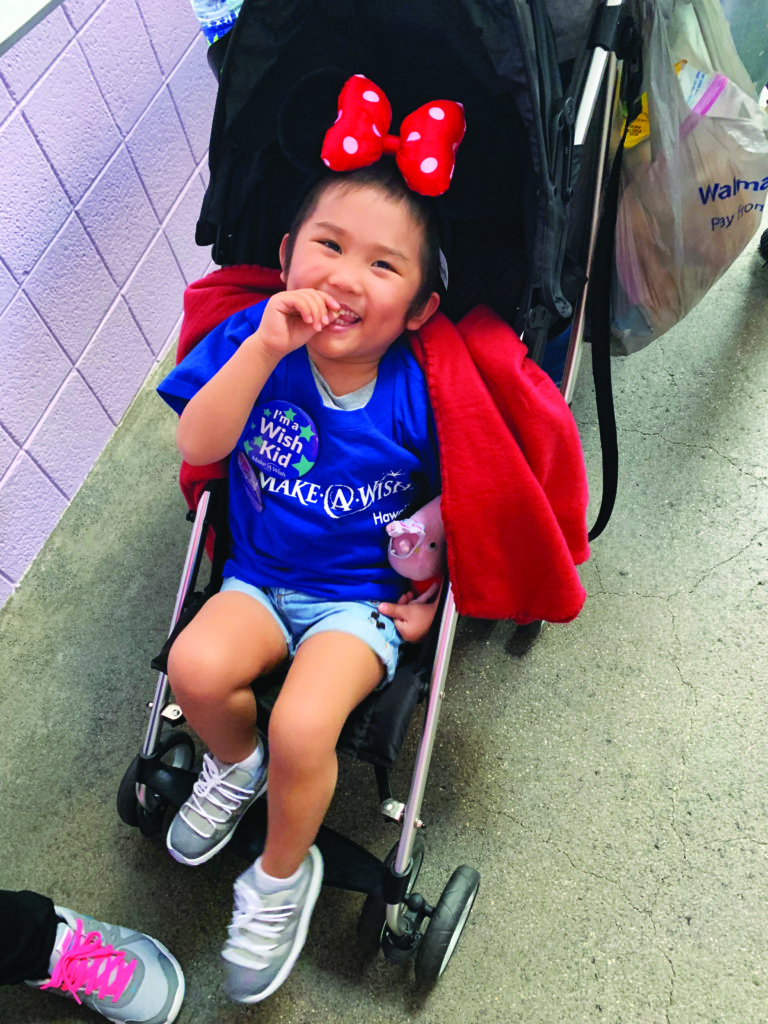 Xzylie enjoyed her one-week trip to Walt Disney World, where she met the Disney princesses. With support from Make-A-Wish and Hawaii USA Federal Credit Union, her wish came true.
Wise Giving Alliance
With so many causes requesting donations these days, how does a person know which charities are legitimate?
In the wake of tragedies such as the fire at Notre Dame de Paris Cathedral and the devastating hurricanes and tornadoes in the Midwest, people's collective generosity intensifies and manifests in donations to organizations dedicated to helping those in need.
As crowdsourcing options join the more traditional mix, recognizing what is, or is not, a legitimate charity can be confusing, and that confusion becomes a breeding ground for scammers. With websites that look real and telemarketers who call with a sense of urgency, many people fall victim.

What's more, not all non-profits are charities and not all donations made to non-profits are tax-deductible. Avoid making donations quickly, and do your research first at give.org, a website built and maintained by the Better Business Bureau Wise Giving Alliance. There, information is compiled on organizations that solicit donations from the public and meet IRS tax-exempt code 501(3)C.
Organizations that comply with these accountability standards have proven they meet basic standards in governance, expenditures, truthfulness and transparency. BBB Wise Giving Alliance encourages charities to have an organization that includes pluralism and diversity among the board, staff and donors.
Charities that meet all 20 standards have the option to participate in the Charity Seal Holder program, which allows them to use the BBB accredited seal in their literature.
And just as this seal matters to people making choices on where to put their money, it's also a priority to the people behind the missions of these charitable organizations.
"Our charity accreditation from the Better Business Bureau is critically important in providing our donors and partners confidence that Make-A-Wish Hawaii is a conscientious, responsible and worthy recipient of their contributions." Said Trini Kaopuiki Clark, CEO, Make-A-Wish Hawaii.
For more information go to give.org