Boise Art Glass is a place of shiny, pretty things. Breakable things. Things you admire without touching for fear of breaking such a beautiful work of art. The huge windows in the gallery allow the sunlight to beam in, amplifying the beautiful colors of the glass art. On the other side of the space is the shop, filled with fire where all the magic happens.
The visual appeal wasn't the only reason we were there to
film a spotlight video on Boise Art Glass. I'd heard many great things about
this place while out and about in the community. People who have taken a glass
blowing class there have raved about the experience and showed off their work
with pride. But there's something else that shines at the gallery. Right on the
front door is Boise Art Glass' BBB Accredited Business seal. It's not just a
sticker, it's a statement that Bosie Art Glass stands for trust in the
marketplace. It means that this place of business subscribes to a set of
standards that upholds that trust. And they've been doing it since 2006.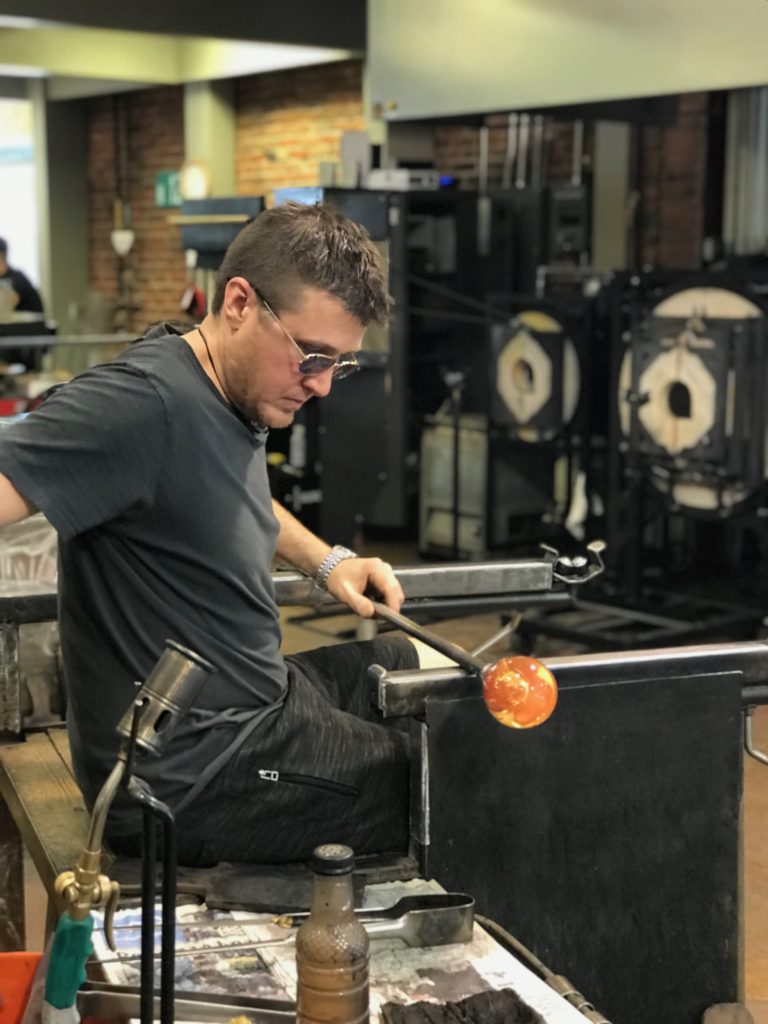 While getting some background on the business before we
arrived with cameras, mics and drones, I was surprised to read the first line
of owner Filip Vogelpohl's bio on the website. "Filip Vogelpohl, the owner of
Boise Art Glass, was born in Prague, Czech Republic, and fled to the United
States in 1987 as a refugee."
I needed to know more.
We spoke with Filip on many things: how he got interest in
glass blowing, what made him want to open his own shop, how he finds balance
with work and family. But when I asked him about his childhood and coming to
the U.S. as a refugee, what we learned made our heads spin.
He shared a memory, one of his last of living in the Czech
Republic, where he was waving goodbye to all the kids on the school yard. They
shouted, "Have fun in America!" But as Filip explains, "Then I got here, and it
sucked."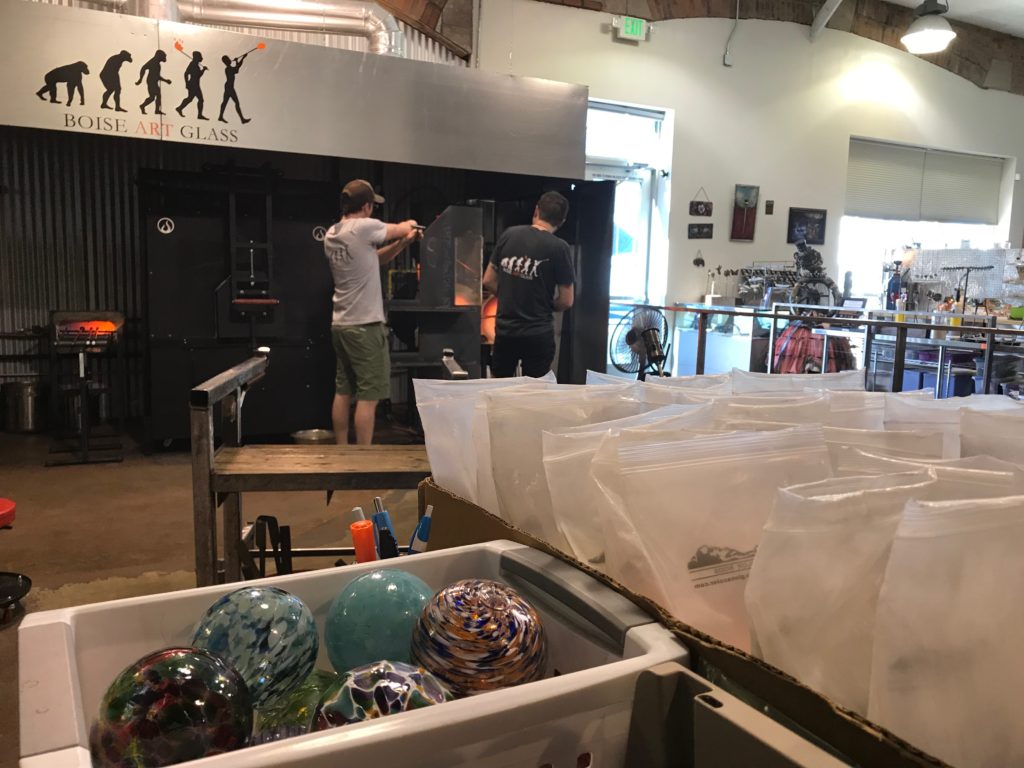 He and his mom and brother arrived in America not knowing
any English and with little money. He was bullied. Most days were filled with
struggle. But it seemed to make him work harder. He wanted to build a life
where is own kids would never have to deal with some of the things he went
through.
Fast forward to now where he is the proud owner of a
successful art business in downtown Boise. He speaks about it like he still
can't believe is he doing something so fun for a living that pays the bills. You
can feel his passion when talking to him in person and captured through the Building
a Better Business video.