Have you ever received a scholarship? I was never talented enough as a videographer
to win, but I have met someone who has.
An Inland Empire student from University High School, Cameron Blegan won
the award in 2017 by creating an amazing video about fake online reviews.
Check out the winning video of 2017:
Cameron's Winning Video
Pretty cool, right? I
think so. It was exceptional that
Cameron was able to take something like fake online reviews and create an
interesting and informative video. He
used his scholarship and took his talents to Montana State University where he
is currently an undergraduate researcher in the technology field. Better Businesses Bureau Northwest and
Pacific presented this prestigious award during a Portland Trailblazer game in
2018. Pretty cool, right?
So, what is the Students of Integrity Scholarship?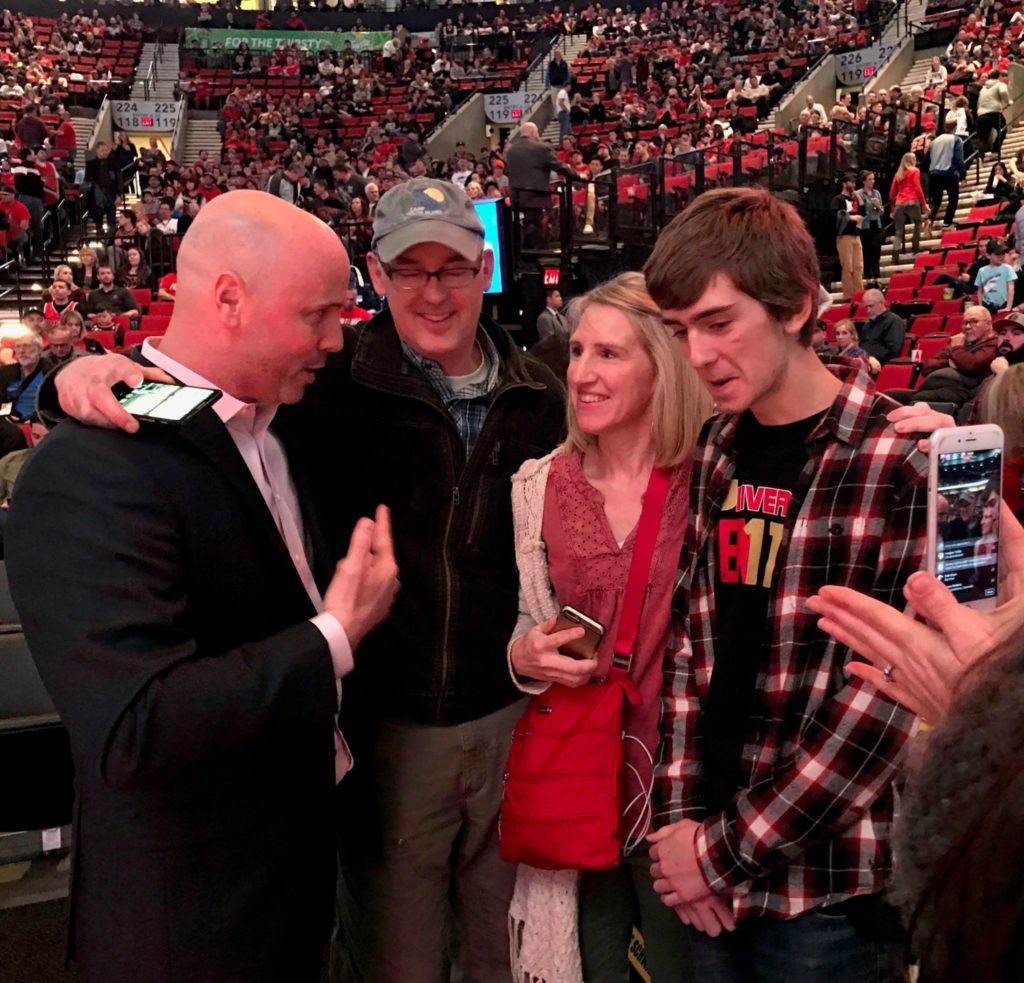 Better Business Bureau Northwest and Pacific offers the
Students of Integrity Scholarship annually to recognize high school juniors and
seniors who personify and communicate ethics in the real world, as demonstrated
through community service, personal integrity and academic accomplishments.
Through the years it has evolved to what is today; and with
our newest approach we can award new recipients in a wide variety of ways.
How are we doing it this year?
The BBB Foundation will award six essay scholarships and one
video scholarship this year. Scholarship winners will earn $2,000 for their
winning entry by answering the following questions in essay format in 500
words:
When researching a company or charity online,
how do you make sure that you are dealing with an organization you can trust?
The latest BBB Scam Tracker Risk
Report shows that consumers ages 18-24 have the highest susceptibility
for falling victim to scams. Knowing this, what changes would you make to
protect yourself and your friends from falling victim?
If writing an essay is not your speed, then maybe a video is
more up your alley. We have an option for you!
One student will win a $5,000 prize for the best 3-minute video submission featuring:
An interview with a local BBB Accredited Business owner on the history of their business and why they became Accredited with the Better Business Bureau.
OR
A video to teach your family and friends how to avoid one of the Top 5 Riskiest Scams on the latest BBB Scam Tracker Risk Report.
Time is of the essence. Your submission is due by March 16. It's easy and free to apply. You can find out more by going to Trust-bbb.org/scholarships