Being a
small-business owner means being ready to put in long hours and cope with
volatile days. The land of consistency is a hard place to get to, but Better
Business Bureau Northwest + Pacific appreciates the small-business owners that
put in the work and find the reward in the chaos.
For Small Business Week, we're highlighting Steven Quick, founder and owner of BBB-accredited SQ Merchant Services in Portland. SQ Merchant Services is a payment processing company specializing in e-commerce and point-of-sale solutions. Quick has been in the payments industry since 2007 and launched SQ Merchant in 2014.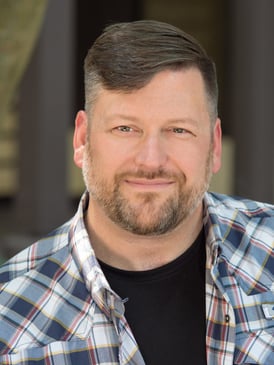 One of the
struggles he faces as a small-business owner is the weekly grind of how
different each day can be.
"I'm up at
4:30 in the morning Monday through Friday," Quick said. "It's a lot harder to
get a business going these days. You can have an awesome day Friday, then a
terrible Monday. So, the emotional part of it can be a struggle."
Still, Quick
notes that it's important to stay on task – to not lose sight of why you
started your business despite opposition. For Quick, the reason was taking a
new approach in a typically "dishonest industry," he said. That's why honesty,
integrity and building community are the core values at SQ Merchant Services
and also why he proudly displays client video testimonials and the 2018 BBB Torch
Award winning seal front and center on his website's homepage.
"Your word is
everything," he emphasized. So, it's no surprise SQ Merchant's core mission
aligns perfectly with BBB's standards to be transparent, build trust in the
marketplace and be responsive with customers.
For Quick,
another key component to his success is networking. I should know – I've only been in Portland
three months and have seen Steven probably more than any other accredited
business in my area.
His advice to
other small business owners: "Network, network, network! But the right kind of
networking," he noted. "Plan it out, write it down and literally sign your
goals."
Steven is an
active member of the Portland-metro community. He sits on the board of the West
Linn Chamber of Commerce. He is part of BBB's Portland Advisory Committee, and
on the day-to-day, he consistently attends four morning professional or
rotating Chamber events.
With such a relentless
pace, he said it's all about laying down personal rules to ensure his family
remains top priority.
"I put my
phone down at 7 p.m., and everything goes to voicemail," he said. "Family is
everything to me. I'm the dad that goes to every school function. My entire
adult work-life has been based off of my kids."
This probably
sounds familiar to many small-business owners who try to balance running their
own company with family life. At BBB, we hear all the time how frustrating this
can be. It's why we strive to provide resources, services and hands-on help tailored
to business owners. Ultimately though, it's owners like Quick and countless
others who work tirelessly to enhance marketplace trust by collaborating in
support of small business.
"I love the
synergy of working with other business owners," he said. "I love being able to
help them with my services or being able to refer another business owner to get
involved."